30 day
Money Back Guarantee
Petsafe Deluxe
Anti-barking collar PetSafe Deluxe is a versatile collar designed for all sizes of dogs, which used to prevent barking static correction. The collar is activated by dual detection barking Perfect Bark ™ technology, which combines vibration and microphone. Collar activates and issue correction only in case if you capture the vibrations of the vocal cords and sound when the dog barking / howling. At the first bark, it emits a warning beep first. If the dog barks again, the collar sends another warning signal, but now static. The intensity of the warning signals escalates if the dog continues to bark. If the dog doesnt bark in 30 seconds, the setting unit will reset. If the dog barks more than 15 times within 50 seconds, the unit automatically switches off for 3 minutes.
Basic device characterization
Size collar: 5.1.cm x 2.2 cm x 2.8 cm
Suitable for any dog with a weight of 3.6 kg
Waterproof but not submersible
Activated by vibration and sound of barking at PerfectBark ™ technology *
Correction technology
Collar utilizes static correction for elimination of barking, which is the most efficient commercially available. Correcting your dog has to get attention, not to harm him in any way, whether to punish him. Collar Deluxe has three basic levels of brightness adjustment, each of which has still possible 6 levels of static correction settings. Collar and can adapt very well temperament and weight of the dog. The owner sets the base level (1, 2 or 3). When the dog starts barking, the collar will begin to broadcast a correction from levels 1-6 in the specified level.
PerfectBark ™ technology - This is a dual detection which combines vibration and microphone to eliminate false trigger signals. This exclusive technology ensures that the collar activates and issue correction only in case if you capture the vibrations of the vocal cords and sound when the dog barking / howling. This detection method is particularly suitable if the dog only barks but howls. Sometimes it is possible that if the dog howls and barks not, a classic collar (see eg. PBC19-10765) not only effectively detect the vibration of the vocal cords and thus activate tz send correction. We do not guarantee that the collar can always correctly assess the howling dog, and so it effectively absorb.
More information:
Circumference: 71.1 cm (can be cut to length)
Collar Weight: 62.4 g
Battery:
Collar uses 6V battery (RFA-67D) - PetSafe special battery that standard will last from 3-6 months but at the onset of the collar to be reckoned with its increased load (dog collar will often "test"), and so the battery can last only a few weeks . The packs are already 1pc battery RFA-67D.
With what will collar help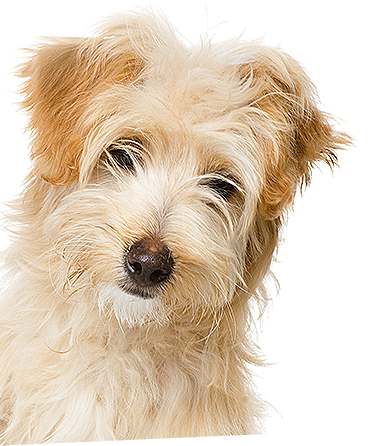 For which breed is suitable
Determining suitability for a particular dog is always very difficult, because every dog is different. Mainly depends on the temperament and sensitivity of the dog. Based on our experience, we recommend this model for these breeds.

Small dogs

Mid-size dogs

Large dogs
Technical features
| | |
| --- | --- |
| Barking detection | by the vibrations of vocal + sounds |
| Type of correction | impulse + beep sound |
| Watertightness | waterproof |
| Power supply | battery |
| Battery life | 3 - 6 months |
| Collar lenght | 20 - 70 cm |
| Weight | 62,4 g |
Extra information
Possibility to try goods
When shopping in our shop have a 30-day option to free loan product. If you are not satisfied with the product, you can submit it back for free and without giving any reason to come back and we will immediately send the money back. The collar can be tried, but can not be damaged.
The warranty on the goods
By law, the standard warranty on the goods two years. For some products, we have extended the warranty to 3 years. In case of any defect or failure of the product will be promptly repaired or replaced with a new piece. Compared to competing businesses we offer our customers a superior claims.
Shipment of the product
If we have a product in stock (the availability of the product is always listed) and order is until 15:00, we will send you the goods that day. In most cases, the goods will be delivered within 48 hours from ordering. Above all, it depends on what you choose payment and shipping method.
Delivery and payment
Free shipping for orders over 200 USD worldwide. Delivery is usually next business day after shipping (depending on the disposition of the carrier).