30 day
Money Back Guarantee
BAZAR - Petkit Fresh Smart miska pro psy a kočky 0,45l - klubíčka
Informace ke stavu zboží
1) Rozbaleno
Zařízení je pouze rozbaleno, popřípadě byl poškozen obal a bylo proto přebaleno do neoriginálního obalu. Zboží nebylo nikdy použito.
2) Zánovní
Zboží bylo používáno jako předváděcí, na prodejně, nebo bylo zákazníkovi vyměněno během několika dnů. Nemusí mít originální obal, maximálně několik lehkých oděrek.
3) Lehce použité
Zařízení bylo používáno 5 - 15 dní, jsou na něm již viditelné škrábance od drápů.
4) Těžce použité
Zařízení bylo používáno 15 až 40 dnů, jsou na něm velmi patrné škrábance, nebo otisky zubů. Může projít servisem, repasem.
Záruční doba u stavu "zánovní" či "rozbalené" je stejná, jako u nového zboží, u stavu zboží "lehce použité" je záruční doba 12 měsíců, u stavu "těžce použité" je doba 6 měsíců. Zboží lze do 30ti dnů vyměnit nebo vrátit. Vždy obsahují kompletní příslušenství, není-li uvedeno jinak.
Miska PetKit Fresh je posledním výstřelkem od Hi-tech společnosti PetKit, která se zabývá výrobou nejmodernějších produktů pro psy a kočky. Tato miska vám zajistí dokonalý krmný plán. Jednoduše vám zváží potřebnou dávku krmiva a vše si můžete zaznamenat pomocí aplikace v telefonu. Miska PetKit Fresh je vyrobena z těch nejkvalitnějších materiálů a je nabízena v mnoha motivech. Váš pes nebo kočka ji bude prostě milovat! Miska je vyrobena tak, aby bylo maximálně minimalizováno vylití vody nebo vysypání granulí, jak je to běžné u jiných produktů.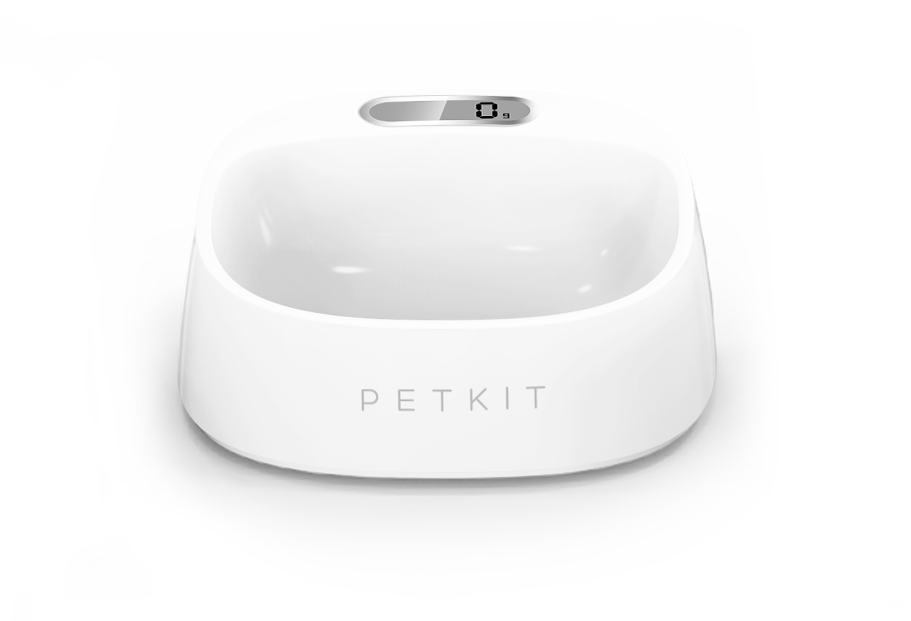 Speciální technologie BioCleanAct ™ je celkem nový antibakteriální materiál, který omezuje takové bakterie, které způsobují například průjem, jako je například Escherichia coli, Staphylococcus aureus Rosenbach a tak dále. Ve srovnání s ionty stříbra (Ag +), je to bezpečnější a efektivnější z hlediska anti-bakterií.
PETKIT miska byla certifikována několika mezinárodními normami, jako je RoHS, CE, FCC a USA a Korea FDA (pro BioCleanActTM materiál). Děláme pro vás a naše zvířátka to nejlepší, abychom je udrželi v bezpečí a zdravé.
Pro malé i velké psy!
Miska PetKiT Fresh je výráběna ve 2 velikostech pro malé i velké psy a kočky. Vyberte si design a velikost, která vám i vašemu mazlíčkovi bude vyhovovat. Pro ty největší psy doporučujeme misku PetKit Fresh Metal.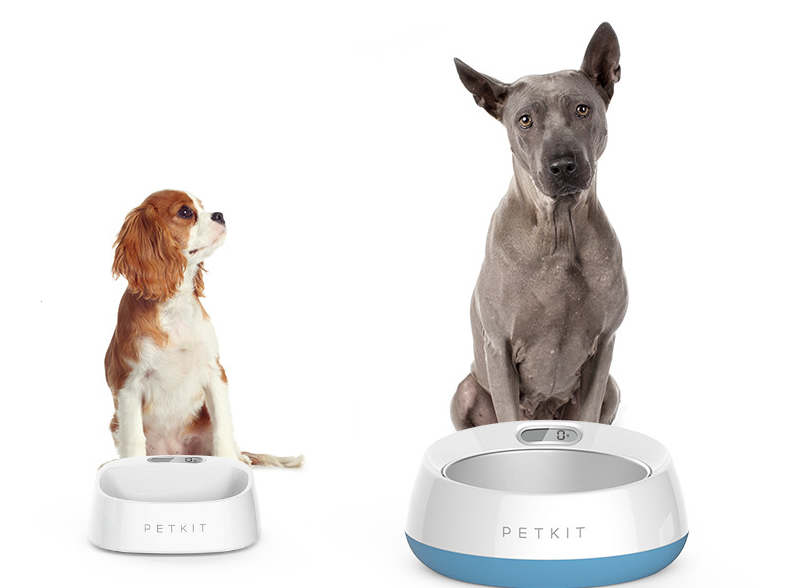 Jednoduché navážení krmiva!
Jednoduše si nastavíte krmný plán a budete mít přehled. Pomocí PetKit Fresh si navážíte přesnou dávku krmiva. Už se nestane, že váš pes nebo kočka bude přežraná nebo naopak bude mít nedostatek jídla.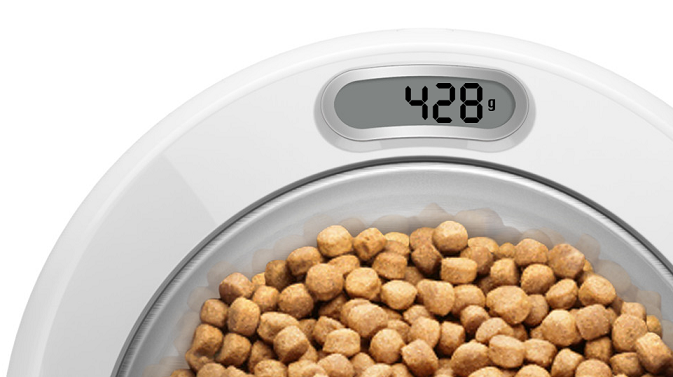 Propracovaný design a kvalitní materiál!
Designéři od firmy PeKit navrhli unikátní kousek, který na trhu nemá obdoby. Jedná se o velmi propracované misky, u kterých byli při výrobě byli použity ty nejkvalitnější materiály. Nemusíte se ani bát věčného dobíjení baterií. Miska PetKit fresh je na dvě AAA baterie, které vydrží déle než rok.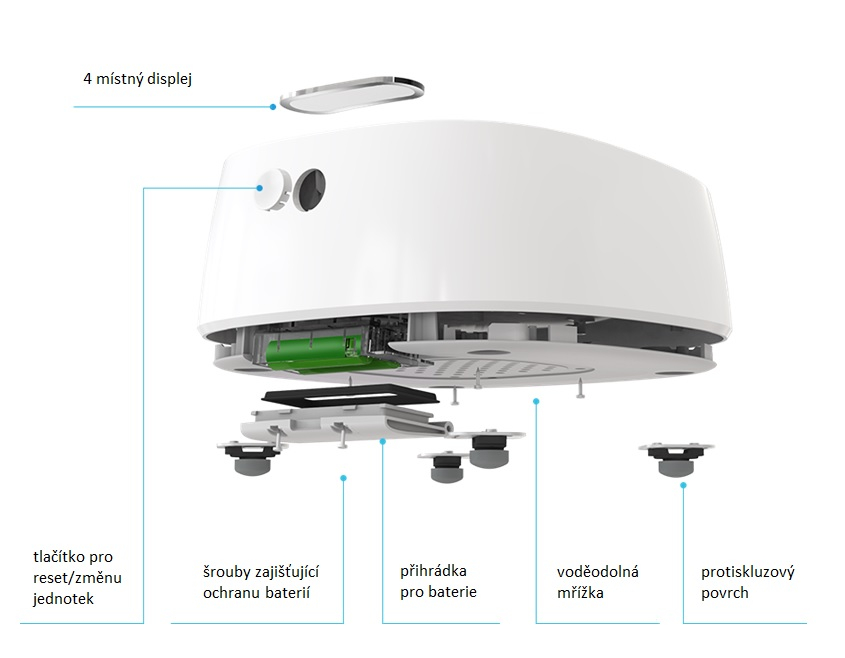 Už žádná rozlitá voda a krmivo mimo misku!
Díky pogumované vrstvě u misky PetKit Fresh, je maximálně zamezeno nežádoucímu rozlití vody nebo vysypání granulí. Pogumovaná vrstva drží kovovou misku jako přibitou!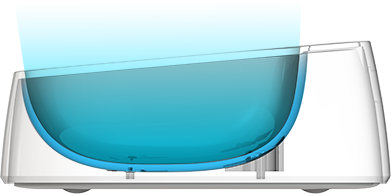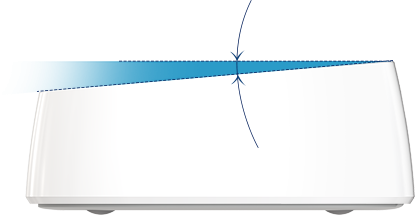 Na výběr z mnoha barev!
Společnost PetKit myslela i na design svých misek a  proto máte na výběr z několika různých motivů. Ať už máte rádi něco originálního nebo jen čistý design, určitě si vyberete!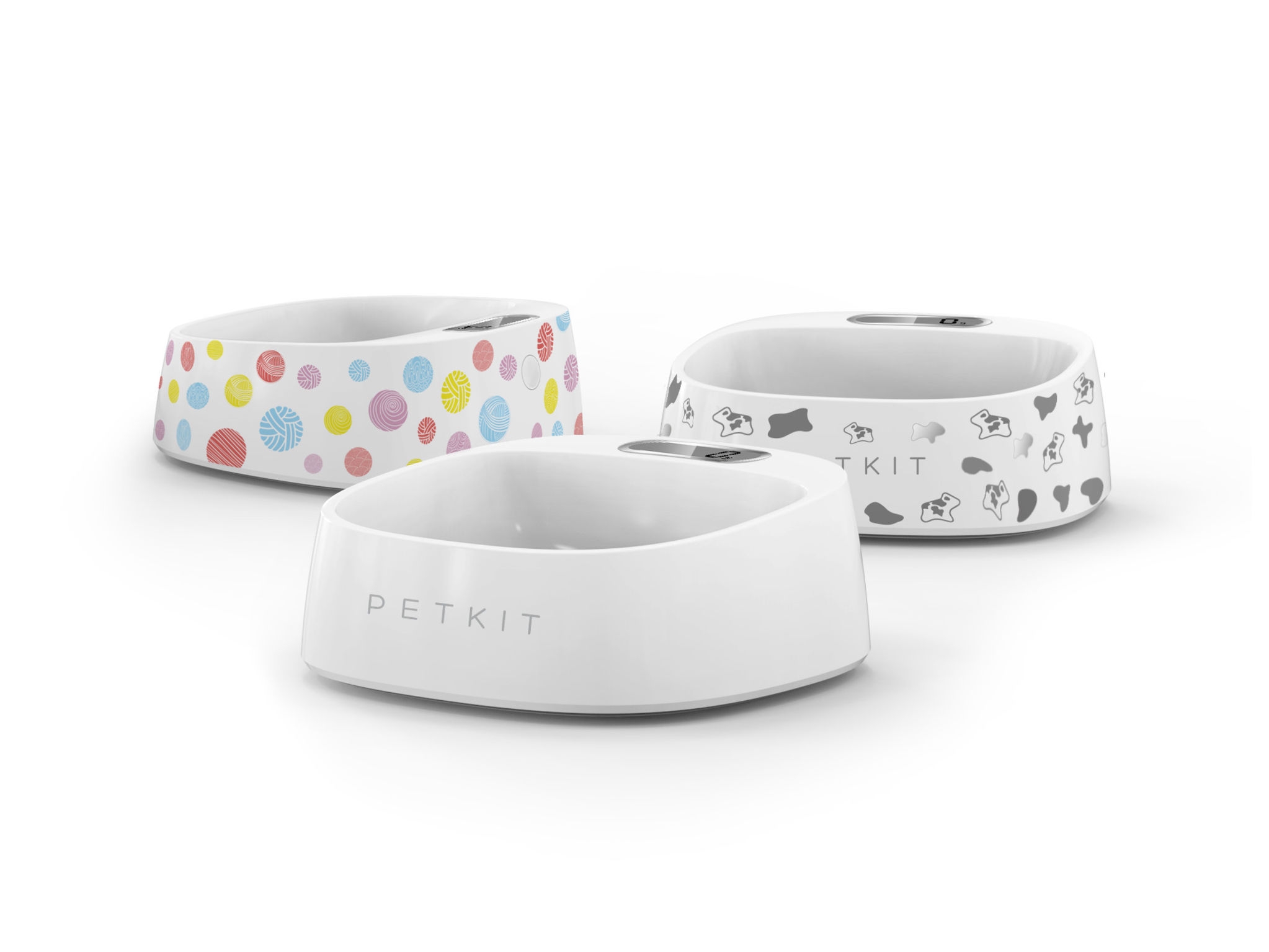 Benefits
Handicaps

váží dávku krmiva
propojení s vaším mobilem
unikátní design
kvalitní materiál
jednoduchá údržba
dlouhá výdrž batérií
speciální materiál proti baktériím