30 day
Money Back Guarantee
BAZAR - Foobler Smart míček pro psy a kočky
Foobler je chytrý elektronický míček pro psy, který promění krmení v zábavu. Představuje samopohyblivou hračku a dávkovač krmení s volitelnými intervaly v jednom.  6 sestavitelných mini zásobníků kvalitního plastového míčku pokryje i celodenní krmení pro větší psy. Foobler funguje na 2 ks AA baterií (nejsou součástí balení). S chutí do hry!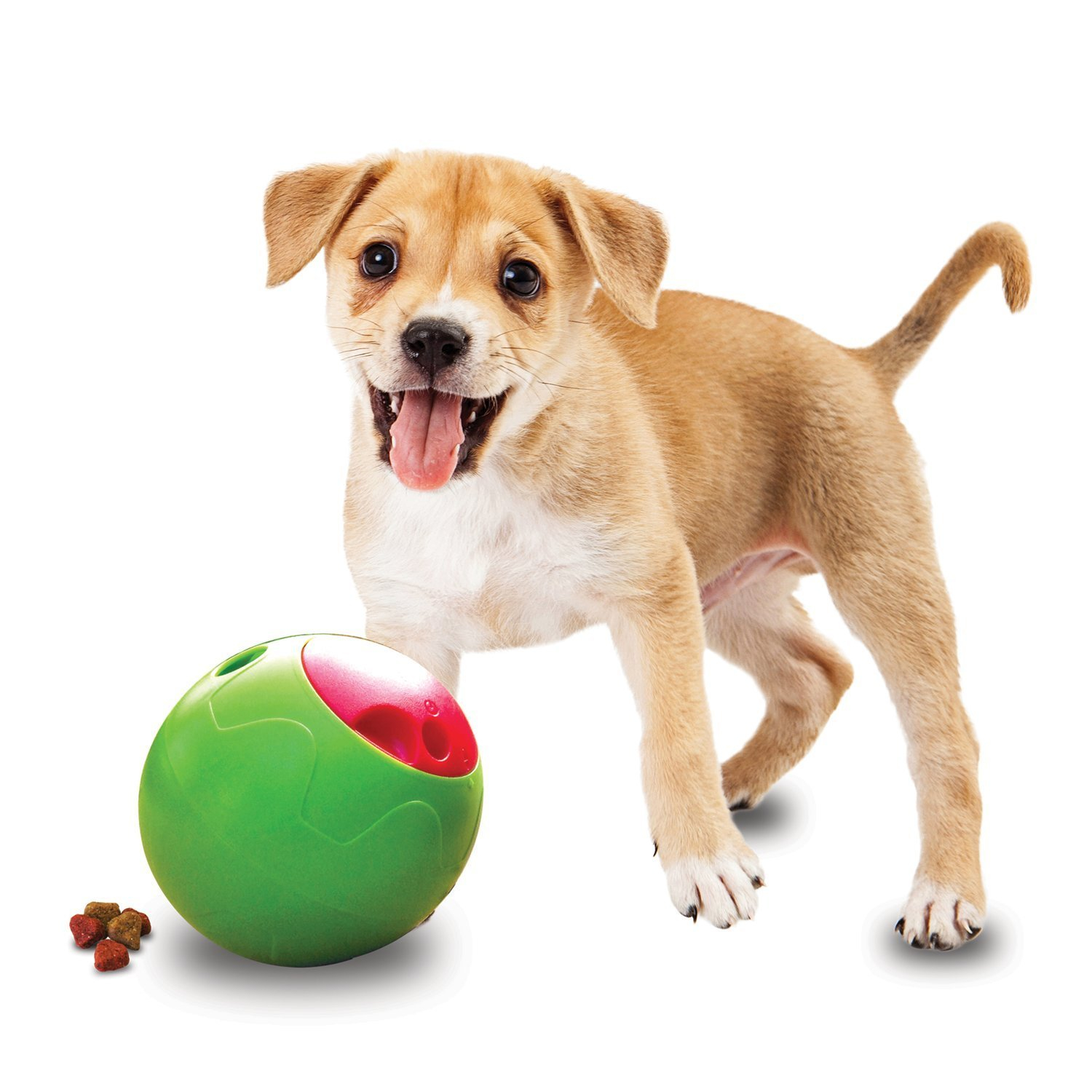 Proč je dobré hrát si s míčkem?
Foobler je ideální pomocník s nastavením dietního plánu. Jakým kouzlem? Foobler ví, kdy je čas nabídnout zvířeti krmení! Dávkování probíhá podle harmonogramu, který předem nastavíte. Zvolte si velikost porcí i požadovaný interval na integrovaném časovači hračky. Chytrý míček na granule otevře jeden box s porcí a upozorní na zadaný čas krmení zazvoněním. Jakmile pejsek projeví zvídavost, bude vyhráno!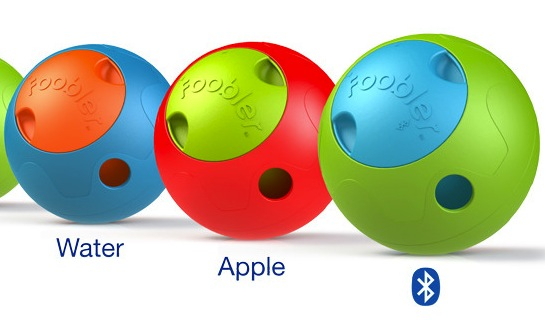 Foobler napomáhá zdravé kondici mazlíčka a trpí-li například separační úzkostí, Foobler strhne jeho pozornost od úzkosti raději k zábavě! Máte starost o výživu vašeho pejska? Optimalizujte stravu hravě a návyky každodenně udržujte. Zdá se to komplikované? Naopak! Bude to doslova hračka!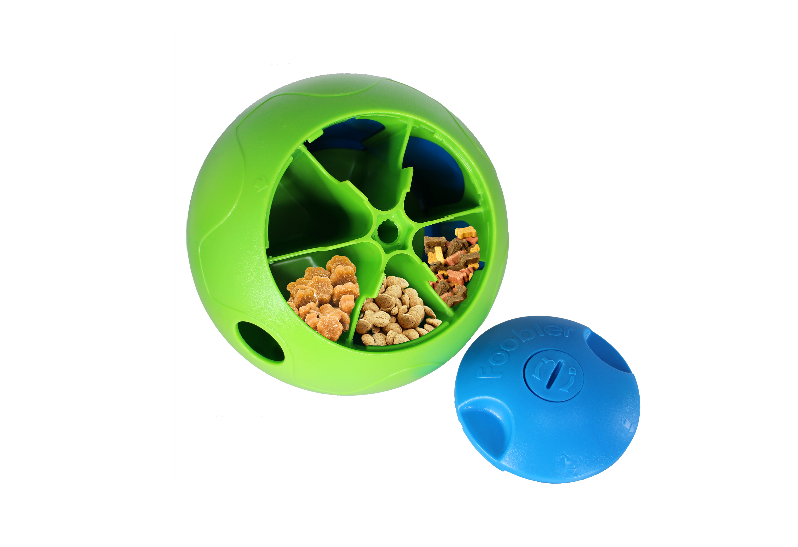 Během dovádění váš malý chlupáč zjistí, že z otvoru náhodně vypadávají granulky. Po té už jen zapojí vrozenou bystrost i lovecký instinkt a kořist bude pronásledovat a otáčet do patřičné polohy. Mechanického poškození při hře se zbytečně neobávejte. Polyethylen HDPE shell je plast vysoké hustoty - odolný, omyvatelný a hlavně zdravotně nezávadný!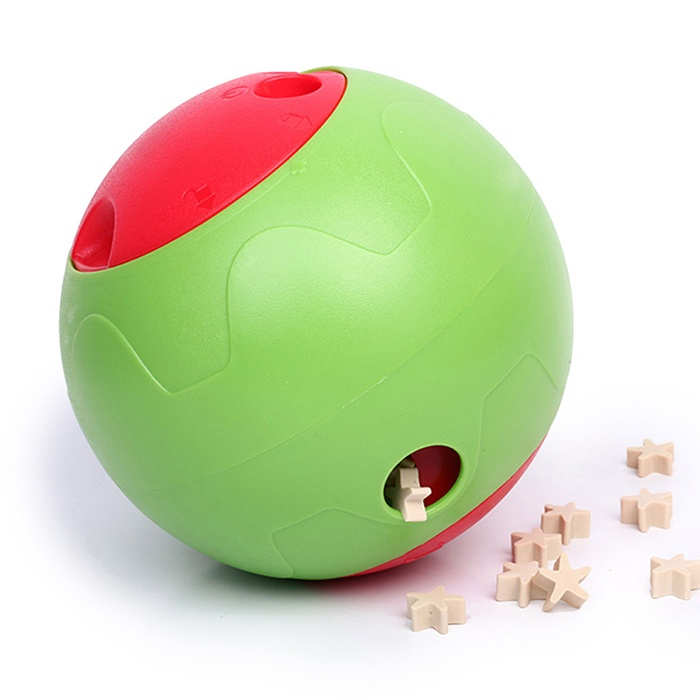 Princip hry připomíná psům přirozené dobývání kořisti. Plný zásobník míčku odpovídá asi 2 šálkům krmiva. Naplní tak nutriční plán na celý den i pro velké psy. Plné zásobníky zabezpečí s přehledem zábavné krmení v průběhu až 8 hodin. Pro celý procesupotřebíte 2 ks AA baterií.
Jak poskládat zábavu...
Pootočením barevně odlišeného víčka odkryjte 6 separátních mini boxů pro naplnění krmivem. Vkládejte pouze suché dobroty maximálně do velikosti 12,5 mm v potřebném množství. Vraťte víčko zpět a pootočte na pozici zamčeno. Stejným způsobem odejměte i víčko na protější straně míčku. Právě odnímatelná část disponuje časovačem pro výběr intervalu krmení.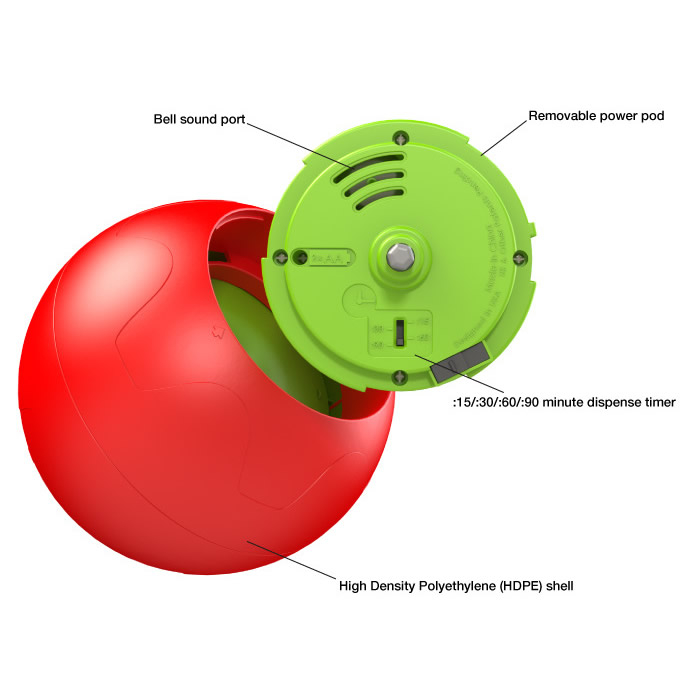 Před samotným nastavením časovače odšroubujte ještě krytku na spodní části víčka. Vložte 2 ks AA baterií a kryt opět zašroubujte. Pomocí časovače zvolte interval krmení na 15, 30, 60 nebo 90 minut podle vašich požadavků. Díl vložte na původní místo a pootočte zpět do pozice zamčeno. Míček je připraven postupně dávkovat stravu v zadaném intervalu! Stačí jen stisknout spouštěcí tlačítko a Foobler na vašeho pejska včas zazvoní. Zajištění funkcí oznámí zeleně svítící kontrolka.
Co dalšího vám Foobler přináší...
A proč je vlastně dobré zabývat se aktivitou vašeho mazlíčka? Veterinární kliniky udávají narůstající procento psů nemocných obezitou. K 70ti procentům nemocných pejsků často bohužel dopomohou i takové záležitosti, kterým bychom snadno předešli. Patří mezi ně také nedostatek pohybu či jednorázové a nadbytečné porce. Takovou porci pes může zhltat naráz a potrava mu mu zajistí nejspíše nadýmání a bolení bříška. Foobler však představuje praktické a navíc zábavné řešení otázky. Pejsci hry s míčky milují. Proto u svého mazlíčka s chytrým míčkem určitě uspějete! Zvolte velikost poskytovaných porcí a dopřejte pejskovi její postupnou konzumaci. A co víc? Zabezpečíte vašeho chlupáčka zdravým optimismem ze hry! Automatický míček na granule či pamlsky mu jednoznačně přinese nové podněty.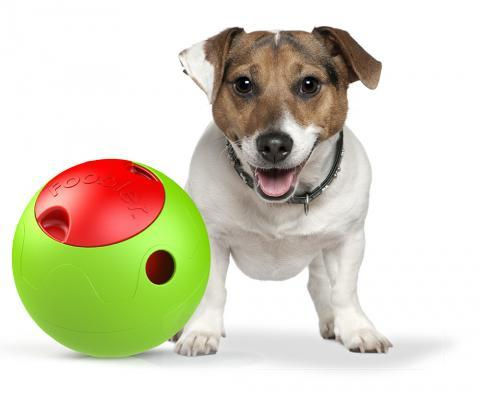 Hlavní Funkce:
Samopohyblivá interaktivní hračka láká pejska ke hře
6 separovaných miniboxů pro optimální porce
Volitelné intervaly pro krmení pejskovi na míru
Rozptýlí mazlíčka od úzkosti a zaměstná jeho bystrost
Odolný, zdravotně nezávadný materiál
Snadná manipulace a pohodlná údržba.
Krmný plán až na 8 hodin
Průměr 15.5 cm