30 day
Money Back Guarantee
FroliCat RoloRat robotic mouse for cats
FroliCat RoloRat is an automatic toy with no limits! If you tend to leave your house for a longer period of time, e.g. work or school, simply turn the automatic setting on and the fun for your cat begins! Little mouse will be running around the house, hiding and providing as much fun for your cat exactly as it needs to. Lighting flashing eyes and uncatchable little tail turn an ordinary game into a fantastic performance! Stand by setting of the toy ensures that after 15 minutes, it will turn off automatically. Smart toy RoloRat has three options for game planning. 
You can choose one out of three game plans: once is enough - the mouse will only turn on for one game cycle (ten minutes) and then turns off. It will not start another game, until you turn it on. Second game plan is a controlled game. You switch on and off the mouse as you wish. If you can't be around your cat at the moment, choose the third option, the remote game and the mouse will automatically turn on every two hours and starts the game.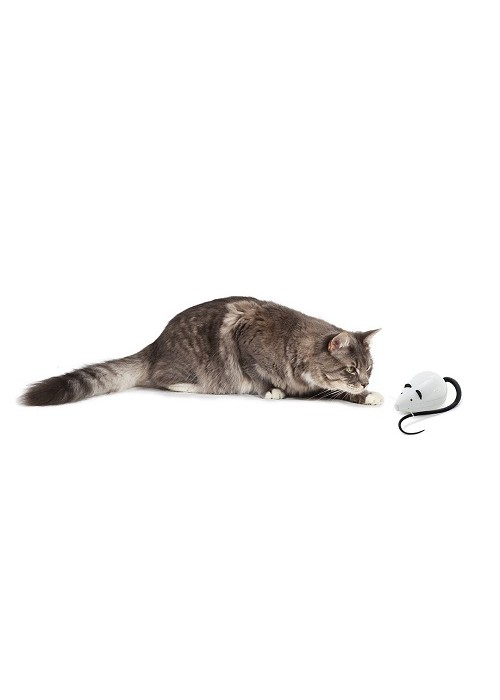 The mouse starts to run around the whole place and unpredictably keeps changing the direction. This attracts the cat a lot. It encourages it to watch, observe and hunt. If the mouse dissapears too far, the cat will not have very much troubles finding it. The toy makes noises, the eyes flash and the tail si wiggling. Your cat will spend hours by playing and feeling like a real hunter. You turn the game on simply by pushing one button at the tip of the mouse's nose. The toy needs 3 pcs AAA bateries.