30 day
Money Back Guarantee
Pawbo Munch multifunctional treat dispenser
Multifunctional dispenser is full treats and fun! Your pet will not be lazy if you left it unattended. Pawbo transform the dispenser into an interactive toy, radio and communicator with camera. All functions are controlled via smartphone or controller!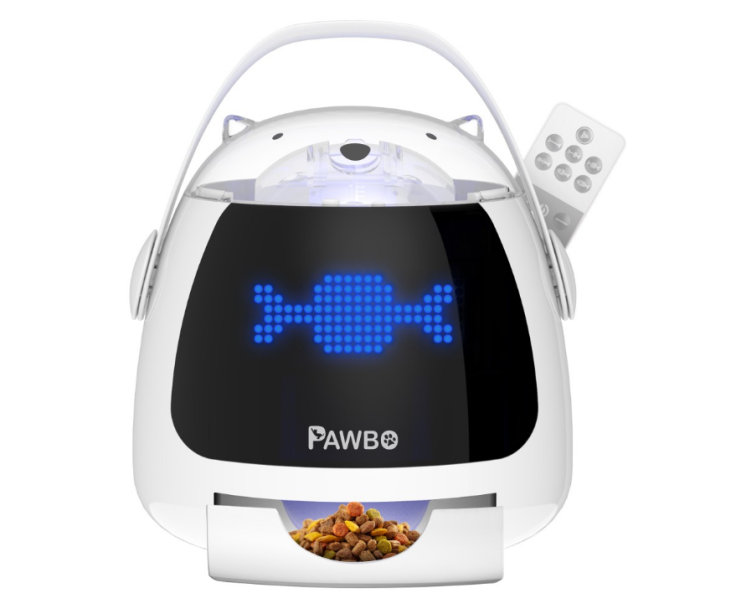 Main functions: 
You can set portion sizes and insert treats of any size

You can extend the features by connecting with other Pawbo products-camera, game

Movable LED icon on the display

Sounds and melodies for the relaxed mood of the pet

Interactive laser game with remote control

Increases the optimism of your fluffy friends

Adjust the portions according to the type and size of your pet

Control from anywhere in the world remotely by using the app

Backup source
Pawbo Munch treats dispanser: plays, entertains, feeds! 
Pawbo Munch will feed your pet without any problems. Thanks to the Pawbo + wireless camera, you can remotely see your pet using the app. In addition, you can activate an interactive game.
As soon as you click on the feeding icon in the app, a light icon is activated on the LCD display of Pawbo Munch, the device will sound the pet with a melody. This way the device will attract the pet's attention.
You can set Pawbo Munch to automatic mode or control it in real time. The device will entertain your pet even if you don't follow it. This is a great way to distract your pet attention and prevent his sadness and anxiety! The device motivates your pet to be attentive, because soon he will get a treat! A melody will interest and improve the mood of your fluffy friend!
Goodies without limiting on size and shape!
Give your pet the treats they love! Pawbo Munch is a unique dispenser even in this respect. When choosing a treat, you do not need to limit the size or shape, as with standard dispensers! Thanks to this, your pet will not be deprived of favorite treats. The whole operation of the dispenser focuses on aesthetics - it looks good, uses light icons as visual elements and plays melodies.
The smart app will allow you to set the feeding plan based on your pet and its size. You can simply set data about the size and number of servings, thank to this your pet will get the optimal amount of food per day. You will benefit his health!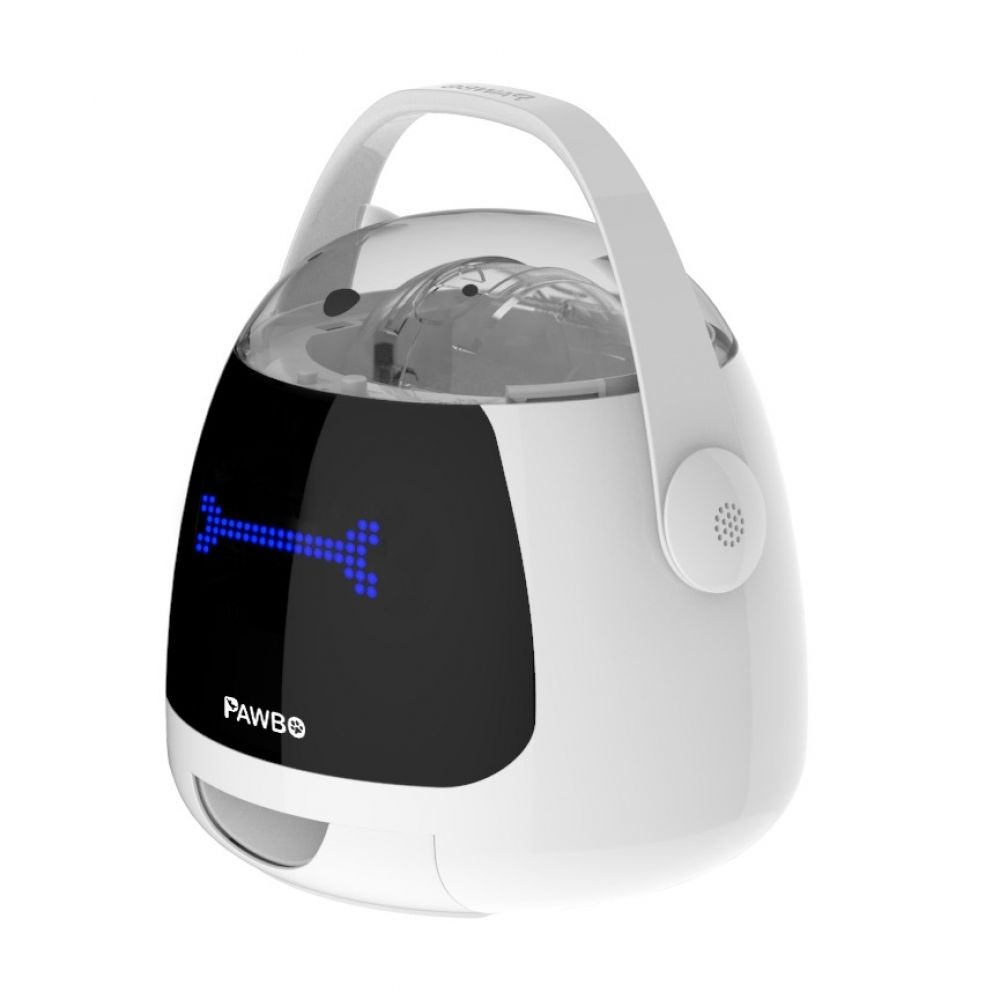 What is behind a great working product?
Pawbo Munch is not just a dispenser, its success is primarily based on the idea of strengthening the relationship between the animal and its owner. Pawbo will allow you to be in touch with your pet via your phone - you can see him, talk to him, play or listen to him. This is a completely different level of relationship. You no longer need to worry about your pet being sad at home alone.
Unfortunately, with the number of daily responsibilities, you may not have as much time on your fluffy friends as you would like. Use the progressive technology of the product, that will make it easier for you to get to your pet. In additional, the the Acer manufacturer offers not only this amazing game dispenser Pawbo Munch, but also such necessary wireless camera or smart toy. All devices are controlled via the app on your phone. In addition, you can combine other devices with each other to expand their options according to your wishes! Other family members can also access the Pawbo app, up to 8 members can use the device through the app. Share your care and joy with your beloved friend.
Parameters:
Dispenser capacity: 320 g

Weight: 906 g

Dimensions: diameter 210 x height 244 mm

Power via micro USB cable DC 5V=1A for input or 4 C battery (alkaline)

LCD display

For cats, dogs of small and medium breeds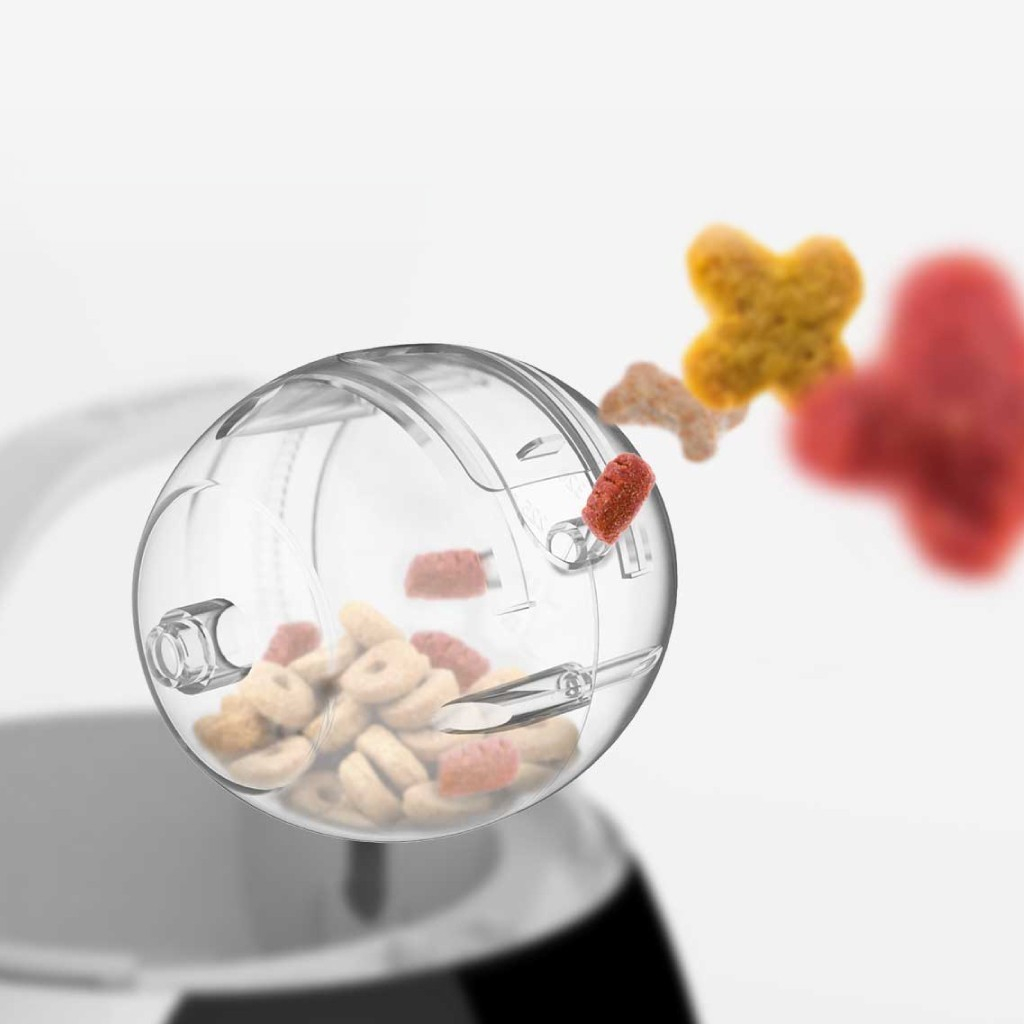 Benefits
Handicaps

Adjustable portions even with recommendations

Dispenser, camera, toy, communicator and radio in one

Reward for the game

Benefits of pet optimism

Remote control via smartphone

Sharing with up to 8 users

Suitable only for small and medium pets