30 day
Money Back Guarantee
PetCube Bites Smart feeder with camera for dogs
Take care of your pet wherever you are! Observe, talk to him and reward him with treats. Petcube Bites is a modern feed dispenser that allows you to take care of your pet even when you are away. A smart device with a great design will be a great addition and will provide a strong connection with your pet. No matter where you are, you will not have to worry that your dog will starve or suffer. You can simply add the feed online via your mobile phone.
The Petcube Bites feed dispenser is a revolutionary innovation that has been appreciated by professional cynologists. Petcube Bites can do a lot. With the help of its remote control, you can check the condition of your pet, make sure that it is safe, cal and everything is ok. If necessary, you can feed him. Just download the app and you will be able to be in touch with your pet anytime from anywhere.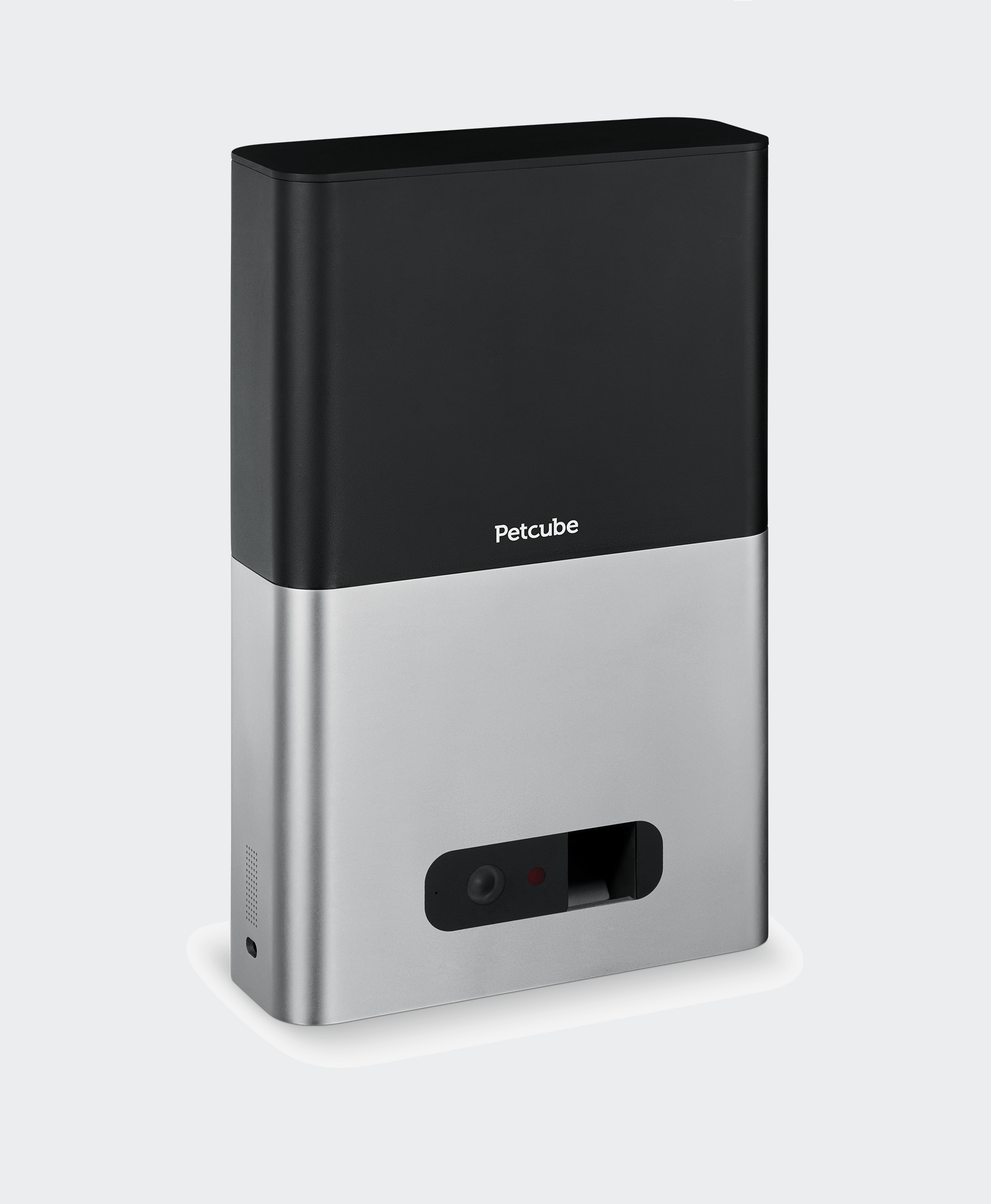 Main functions
Reward your dog with treats even at the distance. Petcube Bites is a device that connects you with your dog or cat at a distance. You can play with it or give it a treat. Everything is very simple, you need to prepare up to 100 pcs of treats in advance, and then reward the pet at a distance. You can treat your pet at the specific time, or whenever you want. 
Watch or record your pet from anywhere. Are you sorry to miss the wonderful moments when your dog or cat has fun at home alone? With the Petcube Bites device, you can

simply

connect with your smartphone

and watch your pet in real time

. Videos can be upload, save to

the cloud and return to it later.
Communicate, talk, listen. You want to know what your pet is doing  when you are at work? Turn on the microphone and you will hear everything that happens. Thanks to the speaker can communicate with your pet. Call him and reward with a treat.
Everything on your phone. You wonder if you can handle the Petcube Bites? Definitely Yes. The device includes a completely understandable app for Android and iOS. With this app, you will always stay connected anywhere, and anytime. Observe, record, play, reward, talk, or just listen. Be closer to your pet.
Functions that you will like:
TREAT YOUR PET REMOTELY: Fling treats at varying distances or schedule automatic treating from the Petcube App. Compatible with a variety of dry, crunchy dog and cat treats. Up to 2lbs treat capacity. Wellness dog treats are included.

MONITOR 24/7 FROM YOUR PHONE: With Petcube Bites Wi-Fi pet cam, check on your pet day or night with clear 1080p HD video, 138° wide angle view, and night vision. See up close with 3x zoom. Get sound and motion alerts.

CHAT WITH YOUR PET: With two-way audio you can speak to your pets and hear them bark or meow back. Tell them you love them from anywhere.

FREE CLOUD-BASED VIDEO STORAGE: Always see the last 4 hours stored on an interactive video timeline, no subscription required. Video recordings of your pet's activity are triggered by sound and motion. Optional Petcube Care subscriptions provide 24/7 video history; extended video clips; smart alerts for barking, meowing, pets and people. All Petcube Care subscribers get access to perks that can save you hundreds of dollars a year on top brand pet supplies, products and services.

CONNECTIVITY REQUIREMENTS: 2. 4GHz WiFi, iOS 10 and higher or Android 5. 1 and higher. Compatible with Alexa.
Petcube Bites is not only a camera, that allows you to see your dog or cat at a distance - for example, during your lunch break. Thanks to modern equipment and the app, you can not only play with your pet at the distance, but also reward with a treat! The container can hold up to 100 pieces of treats (size up to 2.5 cm). With the app, you can easily feed your pet even when you're not at home.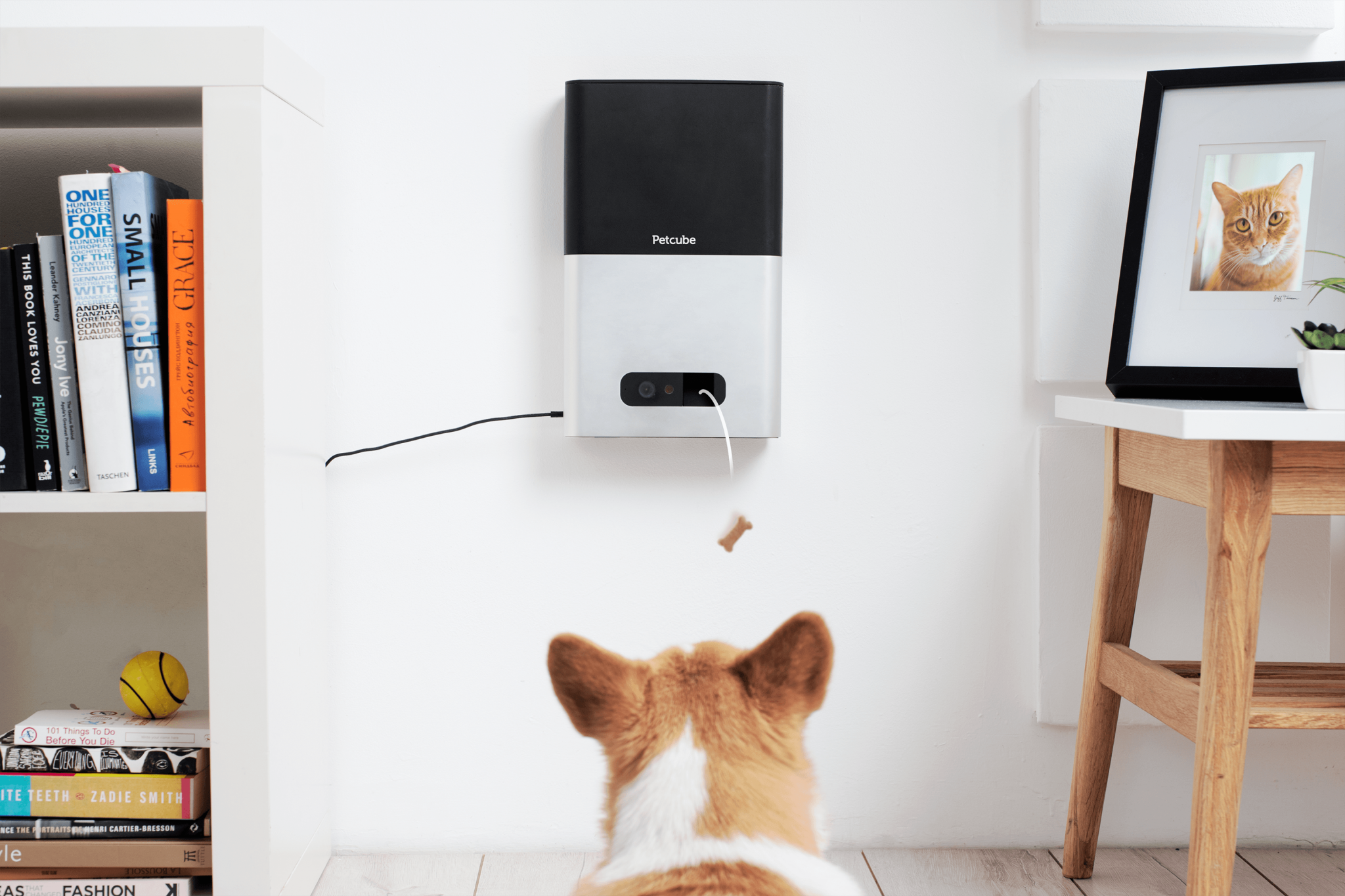 Easy operation with your smartphone
The app is compatible with all Android or iOS phones. Its advantage is simple operation. Stay in touch with your pet anytime, anywhere. Observe, record, reward, speak, or listen. Get an overview of what is happening in your home during your absence.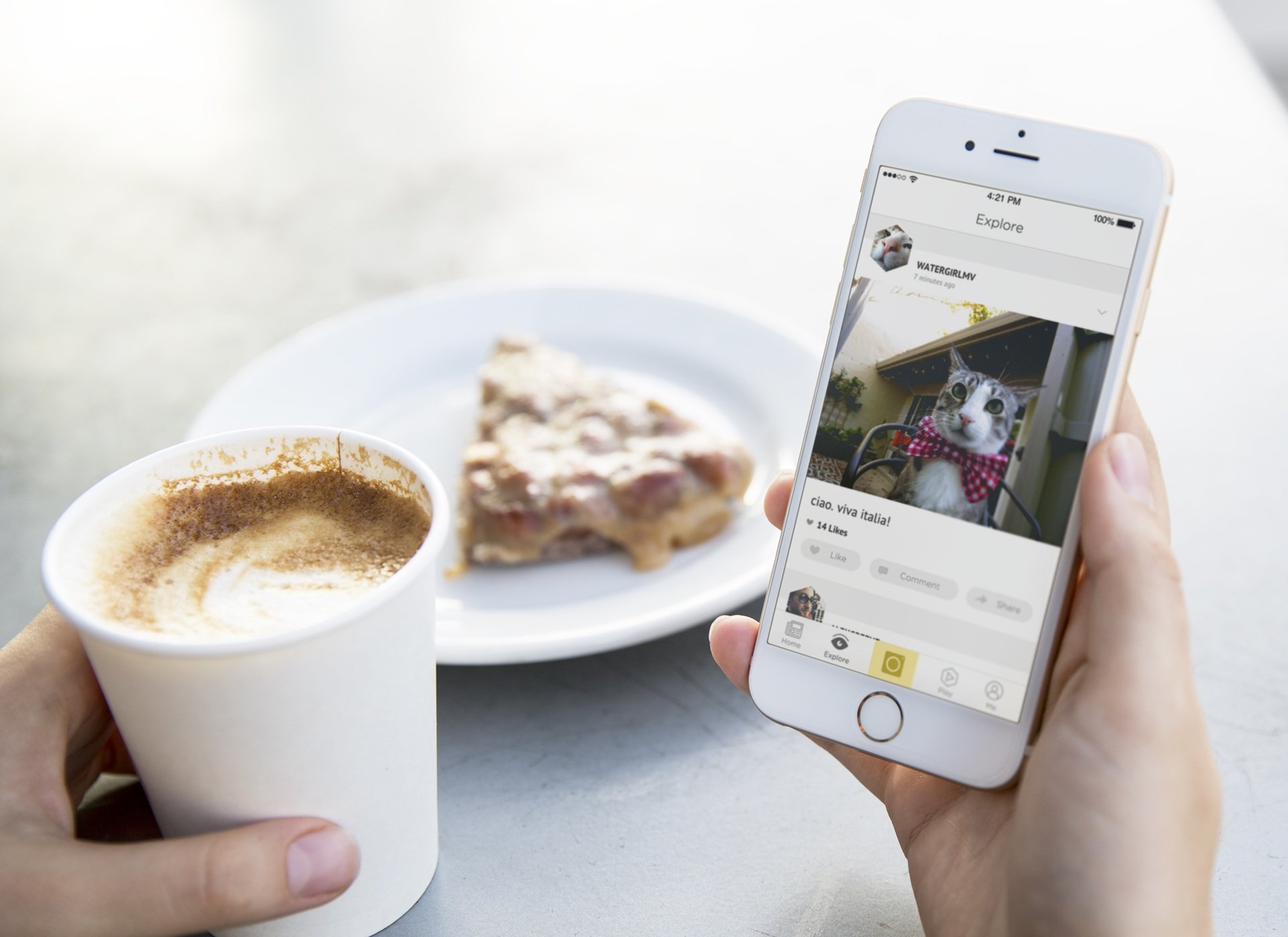 | Benefits | Handicaps |
| --- | --- |
| | |