30 day
Money Back Guarantee
D. T. System RDL 1205 (Add On) Remote Dummy Launcher
Support your dog's hunting passion anywhere! The D.T. Systems portable pellet thrower features a lightweight aluminum construction and a shot range from 0 to 75 degrees vertically. The RDL 1205 is a non-remote model that can be paired with the RDL 1209 model controller. The range of the remote control is up to 1 km. The audible position indication and 3 range options are the unmissable superlatives of the RDL 1205 infantry thrower.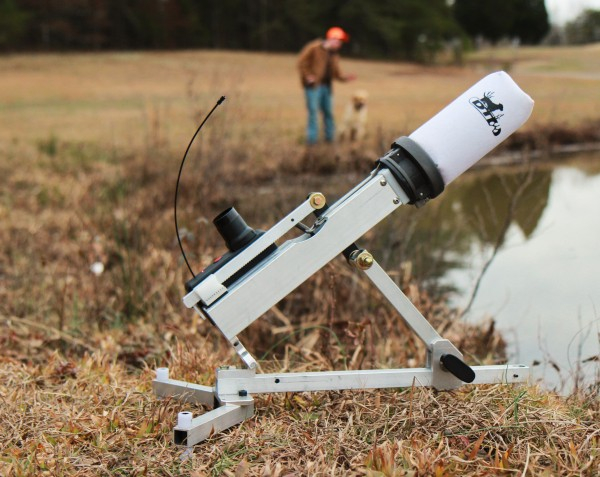 Thanks to the audible signalling, you can easily find the unit again after each training session in the field. The control is also compatible with other D.T. Systems ejectors.
It uses 22 calibre cartridges for firing.