30 day
Money Back Guarantee
iFetch Original automatic ball launcher
The automatic ball launcher will give hours of fun and entertainment to small breeds of dogs. The device offers 3 distances for throwing the ball. Connect the smart toy to the mains or insert the batteries (6 pcs of type C). Thanks to the possibility of choice distance and two connection options, you can conveniently use the toy both indoors and outdoors. The iFetch launcher is completely silent.
Automatic entertainment for dogs, that will suit everywhere
Thanks to the possibility to choose the distance and power, it is suitable to use everywhere. Your dog can have fun both indoors and outdoors. Thanks to the battery-operated option, you can easily take the smart device anywhere. iFetch is an easy to use automatic ball launcher that is easy to control, easy to clean and completely silent. Your fluffy friend can play at any time without your participation.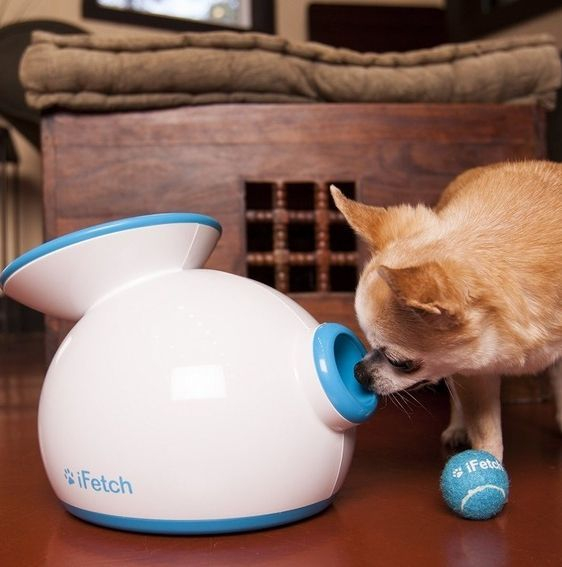 For toy speed - for dog agility...
A great advantage of the iFetch device is the instant throwing of balls, which does not delay the game and does not make the dog bored. In addition, the fast pace of the game develops the dog's powers of observation. At the same time, the toy works very simply. Click one button to select the distance depending on playing location. You or your pet place the ball into the top of the smart device. In a few seconds the ball will fly out in the direction you set. The interactive fun begins!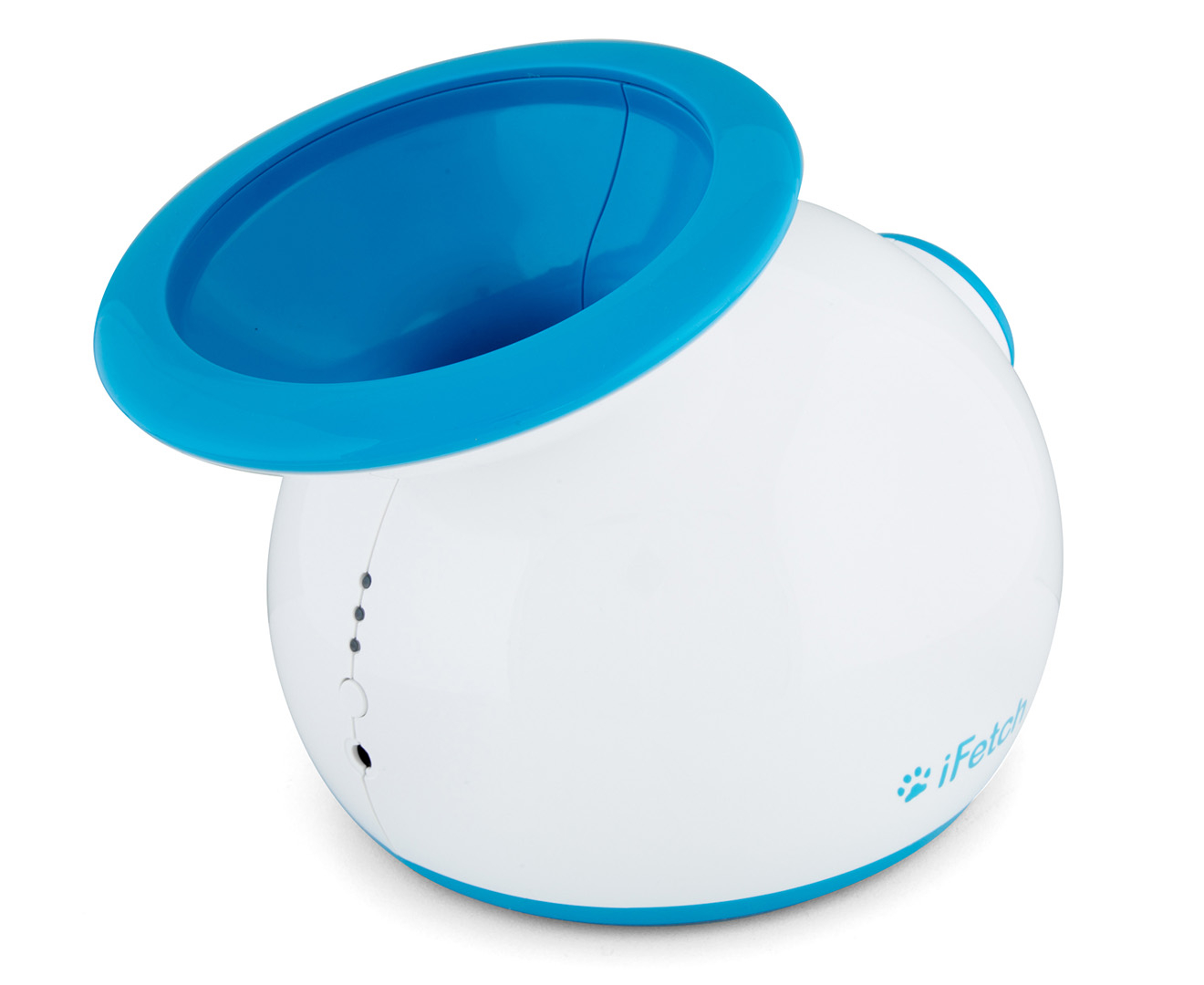 Training with iFetch will be a real entertainment!
The interactive toy is made of durable plastic material, has a wide chute for placing the ball and a balanced construction. The dog will learn such an excellent game quickly and easily. First, help him with joint training sessions full of fun! Train your dog for for 10 minutes, preferably 3 times a day. Start to roll or throw the ball on the ground, but being near the device. When the dog grabs the ball and heads towards you, reward it immediately with a treat and praise. When the dog understands the principle of the game, show the dog that the wide chute is the right place to place the ball. As soon as the pet returns with the ball to you, point out by hand where to put the ball and reward him with a treat and praise.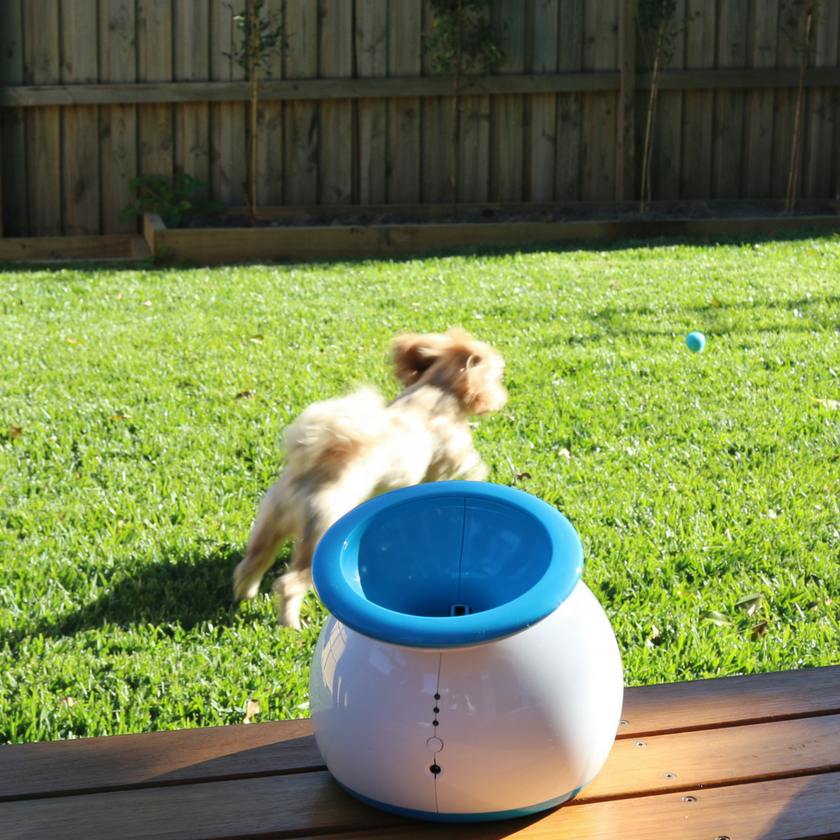 In addition, the package includes 3 original balls with a diameter of 4 cm and a power adapter. iFetch Original offers the ability to power on 6 batteries, type C Cell.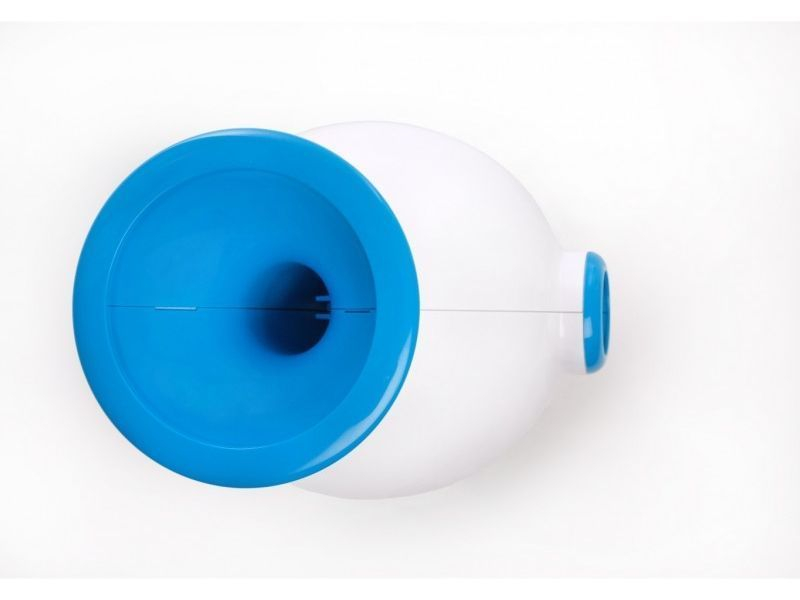 Enjoy the entertainment that t that your pet definitely deserves! The automatic ball launcher provides a great interactive game for your dogs and supports their bright mind and healthy physical shape!
Benefits
Handicaps

Aportation toy with automatic running
Optional ball range
Fast and instant ball launch
Can be powered by 6 pcs of C Cell batteries
Indoor and outdoor use
Durable material and balanced construction
Noiseless operation
Easy maintenance, simple handling, responsive operation
Wide insertion trough makes it easy to play
3 balls and mains adapter included

Suitable for smaller dogs only