30 day
Money Back Guarantee
Travel bottle for dogs Eversweet Travel
Do you take your dog for your trips often? Are you forced to overcome long distances with him and hang around between cities for example? This is a sign that you taking care of him very good and he's probably not alone much. In this case you already know that travelling with dog might be difficult and taking standard bowl (which you have to fill on gass station) with you is not comfortable. So American developers developed unique EVERSWEET Travel bottle, which is totally detracting from such a traveler's peripetio. You can just hide it into a bag or a purse and take out anytime your dog is thirsty, wheter it's in car, nature, city or a dog school. Easy, right?

Main advantages and functions
Modern design tailored to your dog's  needs: EVERSWEET Travel  bottle is not only elegant but also very practical. You don't have to worry that this bottle is less comfortable than standard bottle. It's the opposite! Special design of a feed chute perfectly suits to your dog's  muzzle. 
This bottle can be filled up to 400 ml: It's small, light and suits into a bag or a purse.
Filtration system: This filter is exchangeable, however before removing it can filtrate up to 100 x 400 ml of watter so it is very ecological solution. 
Especially suitable for traveling: It can be safely closed so you don't have to worry that watter spills by accident and cause damages. 
Easy use: If a blue seal is on the left, you can just push it and watter starts to run out. If you let the blue seal the right, watter stays inside of the bottle. 
Quality and unique material: This material contains extrats from coconut husks. Thanks to them, the bottle absorbs smells and acts antibacterially. In addition, it has a much better taste.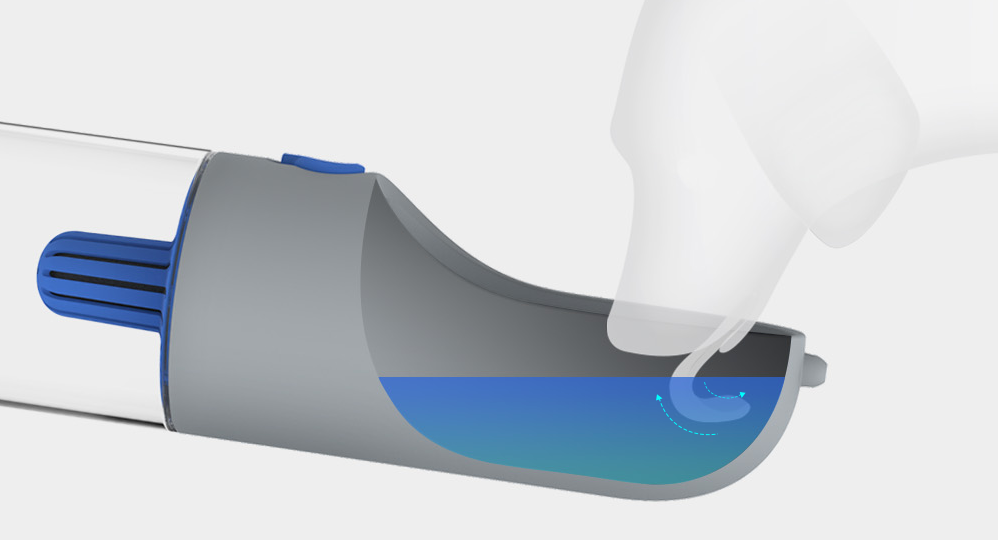 Product with unique design 
Dogs are used to drink quite different than people obviously. They use their tongue like a spoon trying to get as much water as possible. EVERSWEET Travel bottle is high-quality american product which got Reddot design award in 2017 for their unique design. This bottle was specially made to suit the canine nose.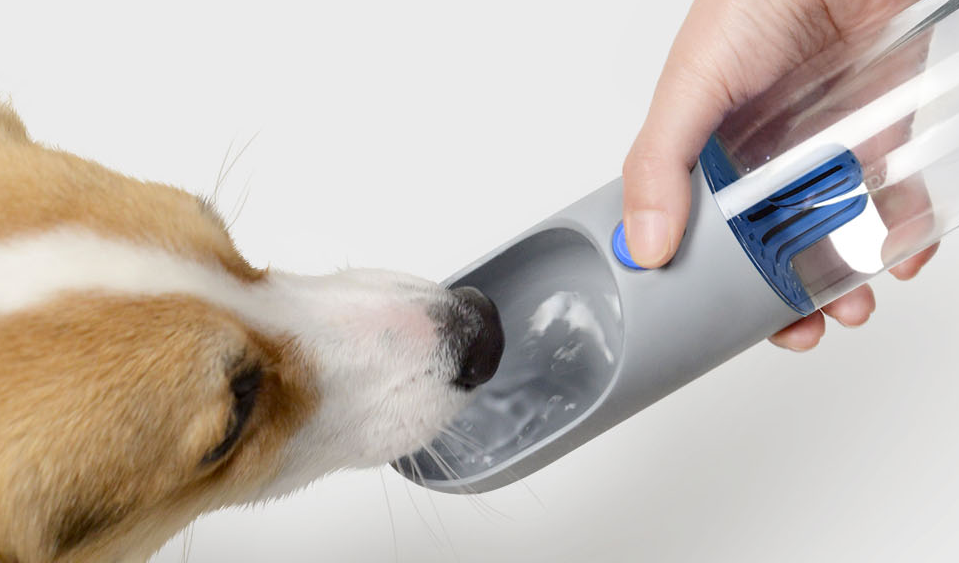 High-quality and easy use 
It's not good to let your dog drink from any source. But how to bring good watter with you? You can simply hold EVERSWEET Travel bottle in one hand, it is light and you can easily put it into bag or purse and bring it on your trips with you. Also, you don't have to worry that this bottle causes a mess in your bag, cause it can be closed easily and has a wonderful seal. 
Complex cleaning system
A material EVERSWEET Travel bottle is made of absorbs smells and rests of Chlorinite and what more, makes a better taste. When you have a standard bowl, the watter may contains bacteries and impurities, but EVERSWEET Travel bottle has an exchangeable filter that can filtrate up to 100 x 400 ml of watter and eliminate bacteries and excess Chlorine. Because you don't have to change the filter very often, using this bottle is also very ecological.

Strong Antibacterial Effects
Since the bacteriostatic effect cannot be easily achieved by the sealed cup, we choose BioCleanAct™ as the main material because of its continuous inhibition of the bacteria growth in the open drinking trough. We designed an arc trough to fit their living habit, making it easier for them to drink.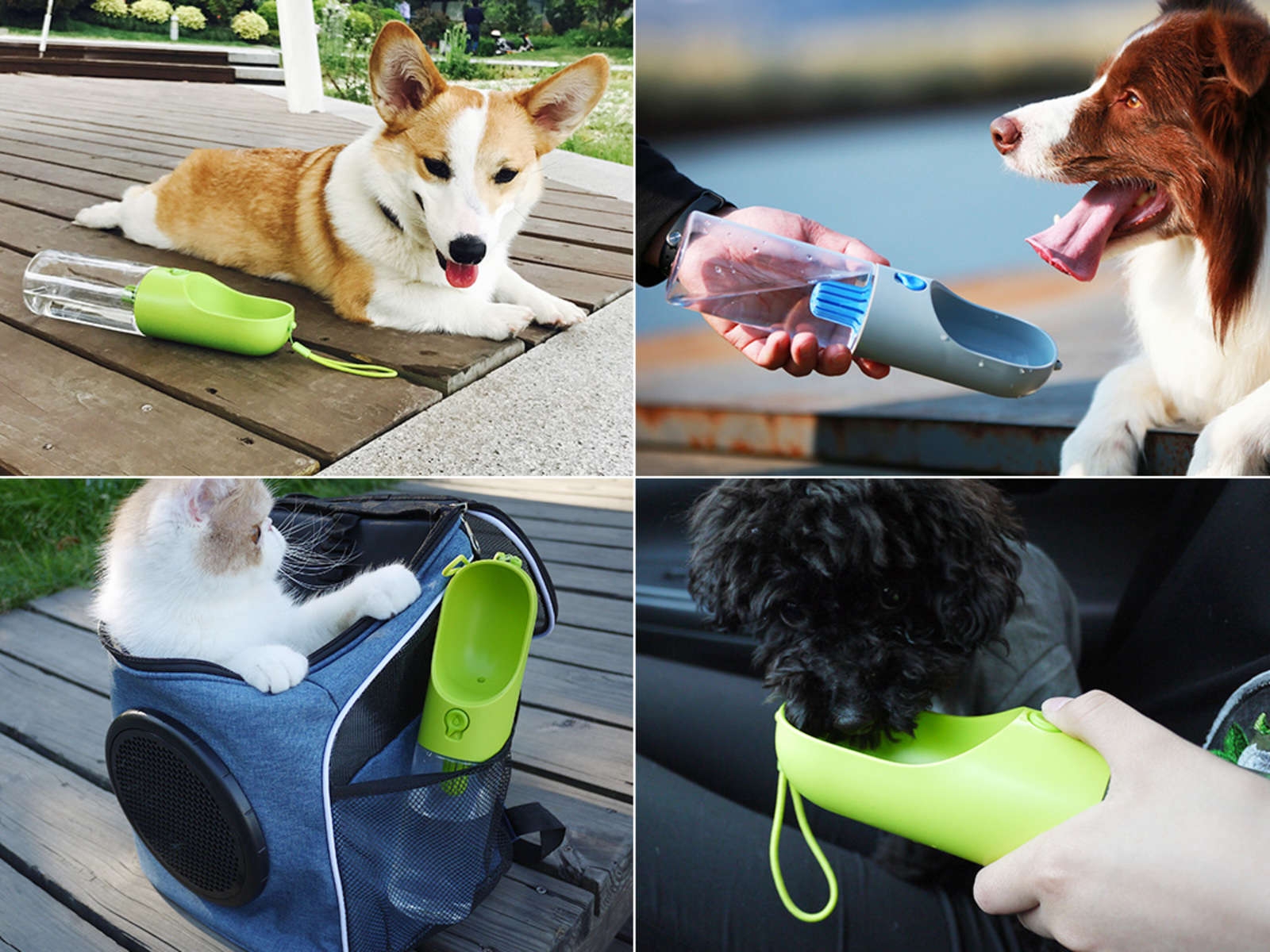 One-touch leak-proof button
When the button is on the left, press it and the water will come out. When the button is on the right, the button itself is locked to prevent accident leakage.