30 day
Money Back Guarantee
Tracker SUPRA
The new SUPRA takes hunting experience to a new level. The new SUPRA antenna solution ensures superior network coverage even in the most challenging conditions. New robust design, new constructions of the antenna, the best choice of materials and the battery is designed for demanding applications in hunting areas. Genuine 3G technology enables fast tracking of the collar almost in real time.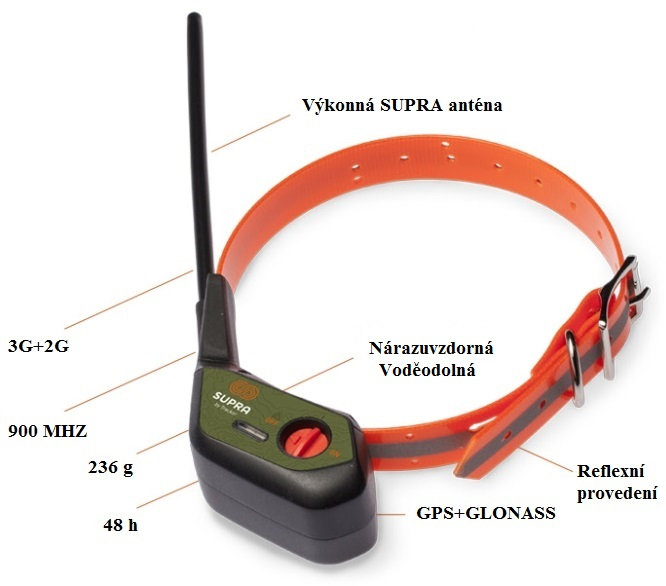 Supra's secret lies in its super-antenna. The antenna structure is ideal for the mobile network transmission. In addition, it is positioned away from dog's body and it's direction is in optimum. Therefore, the antenna brings optimal and rightly directed transmission. The maximum power of the antenna goes horizontally, so that they can reach the best link to base stations. In the laboratory power tests (Radiated Performance Test, NRPHP + -30 °) Supra had about 2,5 times more power than earlier products.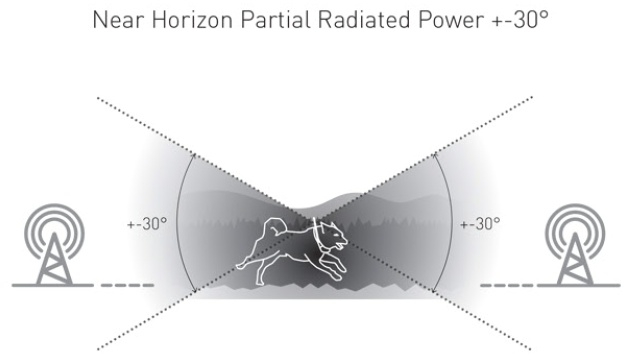 What does the Tracker system consist of?
From one or more collars by number of dogs.
Any SIM card with data (eg Tracker SIM)
Mobile Tracker for Android or Tracker for iOS
Of your mobile device
One mobile phone can accept the positions of dogs from other mobile devices with Tracker applications without limitation of the number of devices.
How does the Tracker system work?
The position of the dog sends each collar to the central server with its own ID to Finland. He then sends the position automatically to your mobile. Position transfer goes over mobile data, so real-time tracking is possible every 3 seconds. Because the collar data transmission is minimal (about 0.5MB per 1 day of real-time viewing), the usage costs are almost zero.
Compatible application: Tracker for Androind, Tracker Web App
Sample of Tracker:
Advantages
Keep track of the position of your dogs and your friends' dogs
Very good map resolution
Faster and more reliable 3G data connection
Does not need a radio, just your mobile
Better reception of mobile networks
Disadvantages
None
Package contents
GPS collar
charger
Czech manual