30 day
Money Back Guarantee
Pawbo iPuppyGo
You can easily monitor the health of your pets with the activity monitor from Pawbo. The lightweight and small iPuppy Go device with a diameter of only 35 mm fits perfectly on your pet's collar. Now you will regularly receive data about the amount of sleep, activity and mood of your pet. The device works via Bluetooth, and all data is displayed in the free mobile app.
The activity monitor updates data every hour, which allows you to track the mood of the animal even when you leave the house. iPuppy Go displays the distance, the number of calories burned and the amount of sleep. The activity shown on the graph in the app is divided by time of day, and the high bar shows the number of steps your dog has taken.
iPuppy Go has one interesting feature - built-in map with hidden virtual surprises scattered around your favourite walking spots with the pet pedometer! Help your pet be healthy and control his weight. 
With one battery, the collar lasts for 6 months. Battery Type: Coin Battery (CR2032)
Main functions:
Controls

the healthy regime of your animal

Monitor the time spent on physical activity

Monitor the amount of sleep

Provides recommendations for improving a healthy

regime

Controls the amount of food consumed

Based on all the data, the device will warn you about the physical and psychological

condition

of the pet

Low battery consumption - up to 6 months of service life, the app notifies you of a low battery level

Dimensions: 6.5 × 6.5 × 3.5 cm, weight 300 g
Quite simply synchronization. Just open the app, tap the update icon, and within ten seconds the data will be updated. The iPuppy Go app is free download for IOS and Android.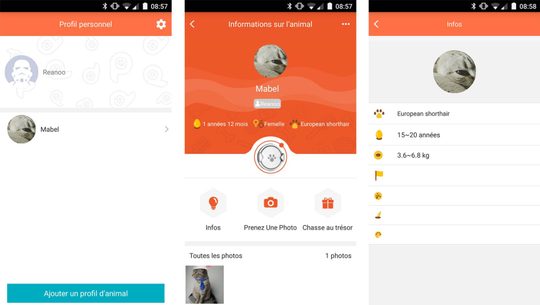 Benefits
Handicaps

Bluetooth connection

Very light 

Battery life up to 6 months

Low battery warning

Monitoring

the health of your pets

Clear

graph

in the app

Function aimed at improving and variety of walks