30 day
Money Back Guarantee
Petkit Cozy thermoregulation bed for dogs and cats
Do you want to make your pet happy, and what about purchasing the bed that can change the temperature depending on the ambient temperature? The Petkit cozy bed for a healthy rest of your friend that provides the unique thermoregulation technology. The first thermoregulated bed in the world that allows you to control functions via your smartphone!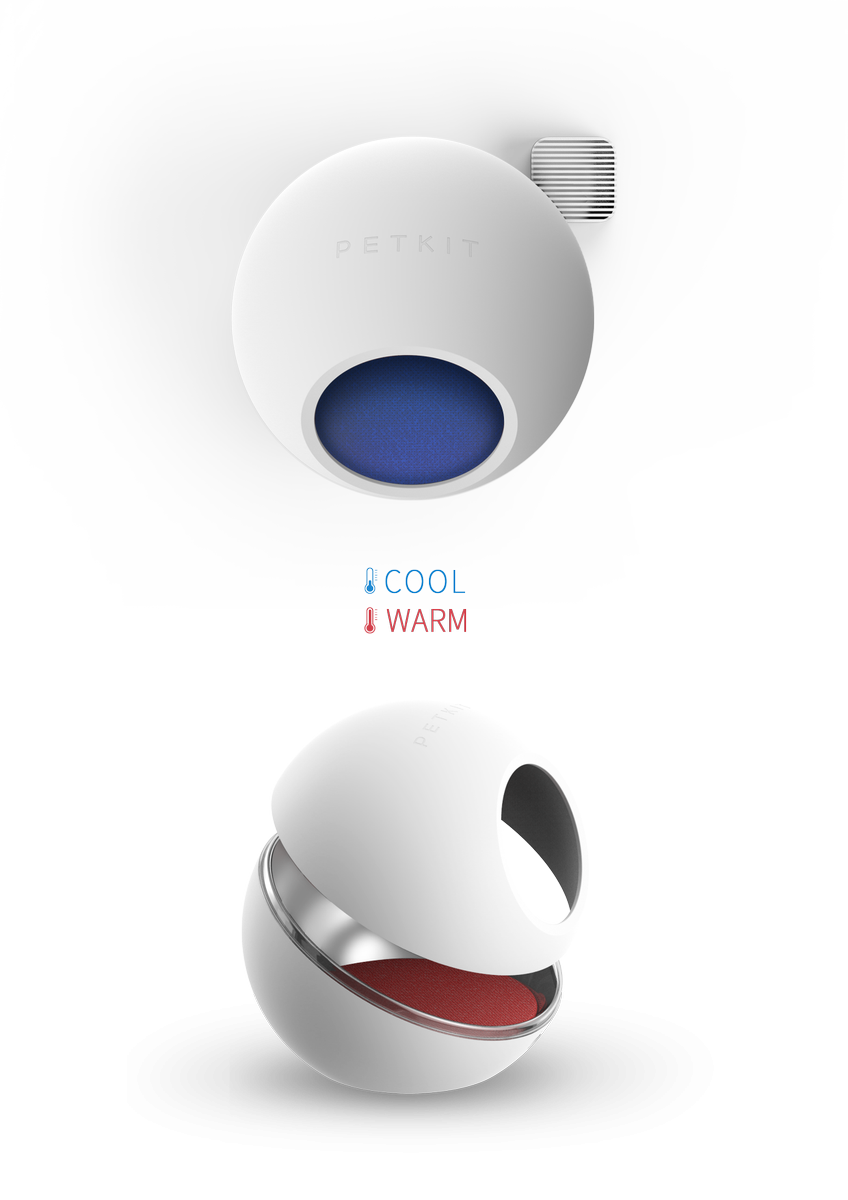 Main functions of Petkit Cozy:
The sensor detects the ambient temperature

Warms or cools the air when the temperature changes

Automatically maintains a stable temperature inside the bed

Motion sensor for recording rest mode

Settings options: automatically / via smartphone

For cats and small breeds of dogs

Sleep tracking mode directly in your smartphone
Petkit Cozy je pelíšek, který automaticky ohřívá či naopak chladí teplotu uvnitř pelechu, a to na základě teplotních výkyvů venku. Nepříjemný chlad nebo vedro už nenaruší spánek zvířete a vy chlupáčovi dopřejete zdravý odpočinek.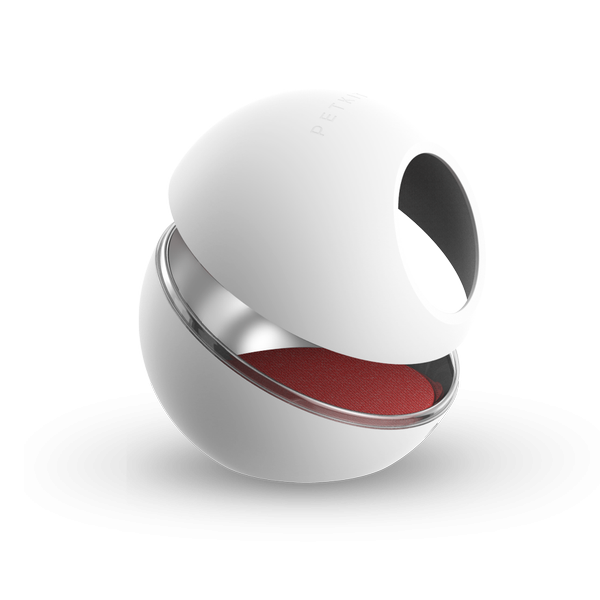 Může za to jedinečná technologie termoregulace, která je u pelíšků pro mazlíčky zcela výjimečná a na světě vůbec první. Veškeré funkce můžete přednastavit pro automatický chod nebo je můžete ovládat, kdy to potřebujete přes váš telefon. Tato unikátní technologie vám zaručuje možnost nastavení funkcí odkudkoliv, jak si vzpomenete.
Pelíšek měří teplotu okolí citlivým teplotním senzorem a na výkyv teploty reaguje automatickým zahájením ohřívání nebo chlazení prostoru. Vaše zvíře tak vždy odpočívá v optimální teplotně uvnitř svého pohodlného pelíšku, jak mu vyhovuje.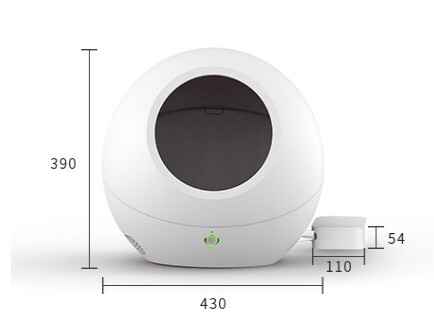 Pelíšek můžete díky automatickému chodu ponechat zcela bez dozoru nebo jeho funkce ovládáte na dálku v aplikaci vašeho chytrého telefonu, kam se navíc ukládají informace o množství a době odpočinku vašeho mazlíčka.
Příjemný kulatý tvar kočičího útočiště je designově jednoduchý, univerzální a přímo stvořený k dokonalému pohodlí vaší kočky. Uzavřený tvar jí poskytuje úkryt a soukromí. Kočičí "boudička" má přesně padnoucí vystýlku ze speciální tkaniny, na které si kočka odpočine jako na obláčku.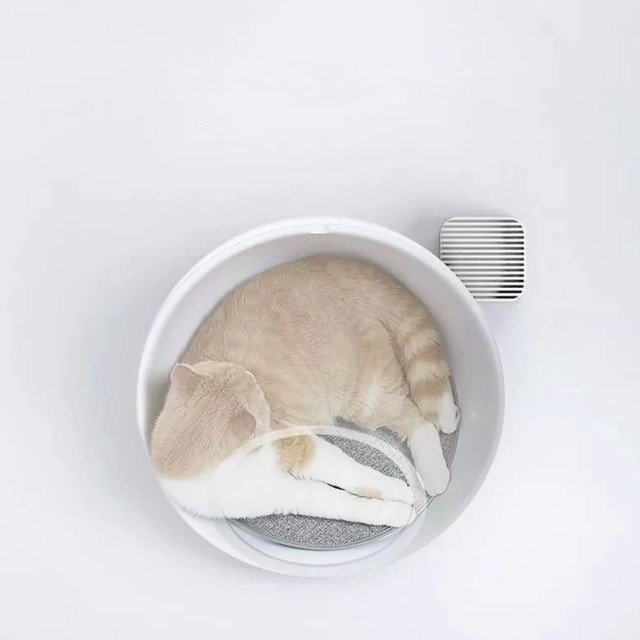 Pelíšek s termoregulací pro kočky i psy: budoucnost je zde!
Aktivujte infračervený senzor, a přesně zjistíte, kdy se váš mazlíček v pelíšku nachází. Monitoring prostředí rozliší, zda je větrno, chladno nebo horko a tomu přizpůsobí regulaci uvnitř pelíšku. Speciální technologie, která utlumí rušivé zvuky okolí ještě umocňuje dojem, že tento klimatizovaný pelíšek přichází z budoucnosti!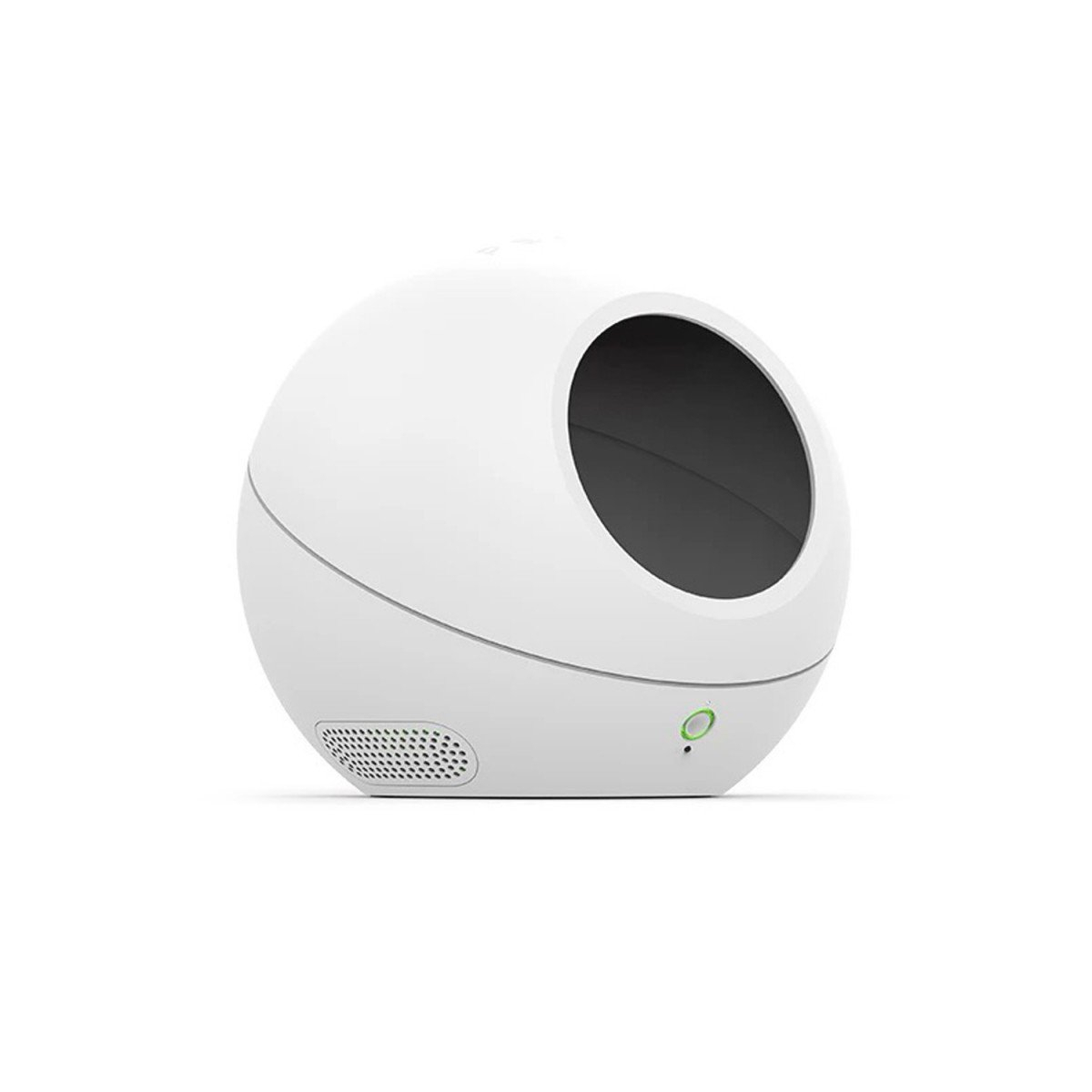 Kdyby to bylo málo, stačí pelíšek propojit s chytrou aplikací a vše můžete sledovat prostřednictvím vlastního telefonu. Potom přesně víte kdy a jak dlouho kočka odpočívá. Údaje se uspořádají v aplikaci do "spánkového kalendáře".
V aplikaci můžete zapnout také teplotní doporučení, které vám poradí, jakou teplotu v pelíšku nastavit. I na dálku můžete regulovat prostředí, v němž bude váš chlupáč odpočívat. Ani náhlá změna počasí už nebude pro vašeho mazlíčka představovat neklidné spaní!