30 day
Money Back Guarantee
Mobile dog toilet Pet Loo
World-renowned PetSafe brand brings mobile toilet Pet Loo! Now you can have a garden at home. This portable system is suitable toilet for dogs, cats and small pets.
Ideal apartment where you can not with your domestic pet to go out, or as an aid to training hygiene. Dogtoilet is also recommended for sick dogs.
Topsheet synthetic grass allows urine to drain into the base. Reinforced bottom is slightly at an angle, so the urine flows into the waste container. Advantage is a simple cleaning.
Size S: 53x45cm
Size M: 63x63cm
Size L: 83x83cm
Benefits of Pet Loo ™
* Convenient and portable toilet, which can be used anytime
* Your pet to get used to very quickly PetLoo
* Dogs feel they are at a real grass
* Reinforced base supports weight
* Removable container PRL easy cleaning
* Supports up to 90 kg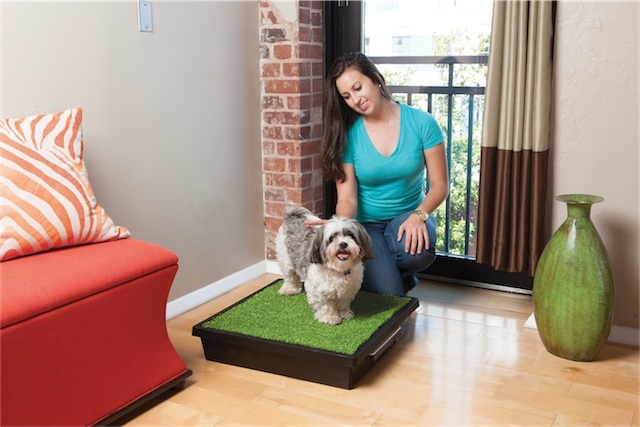 Cleaning:
Daily - Pour warm water on the grass and plenty of container.
2-3 times a week - Spray the weed spray PetLoo Wee Care ™ and keep it dry.
Week - thoroughly spray the Pet Loo Wee Care ™ spray and let stand 5 to 10 minutes. Remove grass and full toilet flush or shower hose. Let dry.