30 day
Money Back Guarantee
iFetch Frenzy ball launcher
The ball launcher will entertain small and medium dogs of busy owners for any time. Throwing the ball is absolutely silent, controlled by gravity. The interactive toy does not require a power supply or battery. Smart device use 3 random directions for throwing the ball. IFetch will keep your dog in good shape!
What makes iFetch different from other ball launcher? It's the principle of randoms. You or your pet need to place the ball into the top of the smart device, where the ball falls into the special compartment. In a few seconds the ball will fly out of one of three possible holes. Interactive toy iFetch will not allow the dog to play just like that. It will sharpen his senses!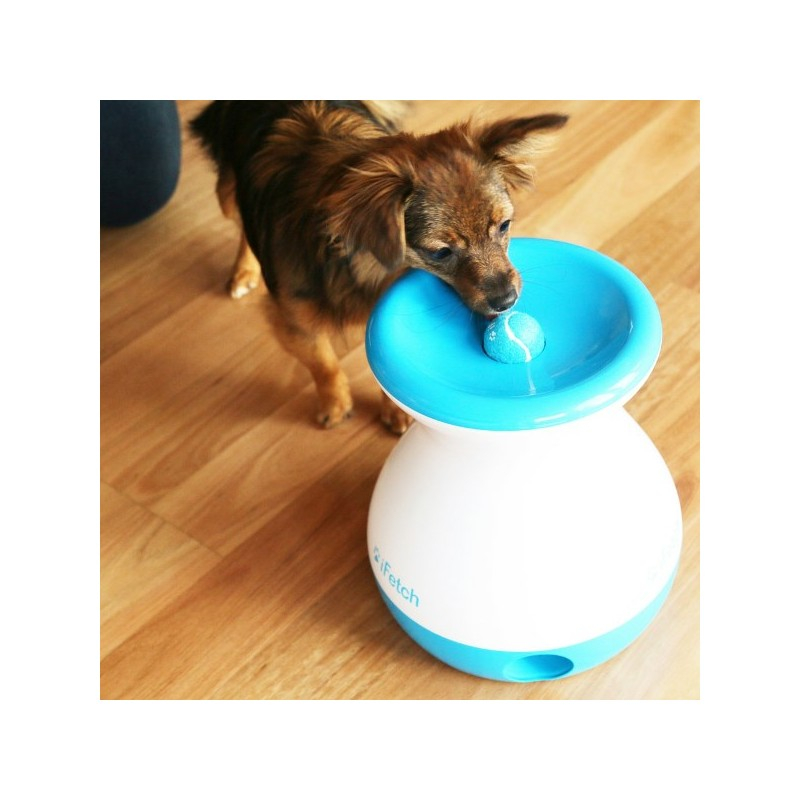 Train your dog to "drop!" the mini tennis ball into the top of the iFetch Frenzy. Use treats for motivation during training.
Encourage your dog to "fetch!" once the ball rolls out of the Frenzy. You may need to demonstrate how the toy works first, by dropping it in and pointing to where the ball comes out, then encouraging your pup to "fetch it".
Now, encourage your dog to "bring!" the ball back to the top of the iFetch Frenzy for more fetching fun. Again, try using another iFetch mini ball or treat to coax them back to the toy. And don't forget to shower your dog with praise!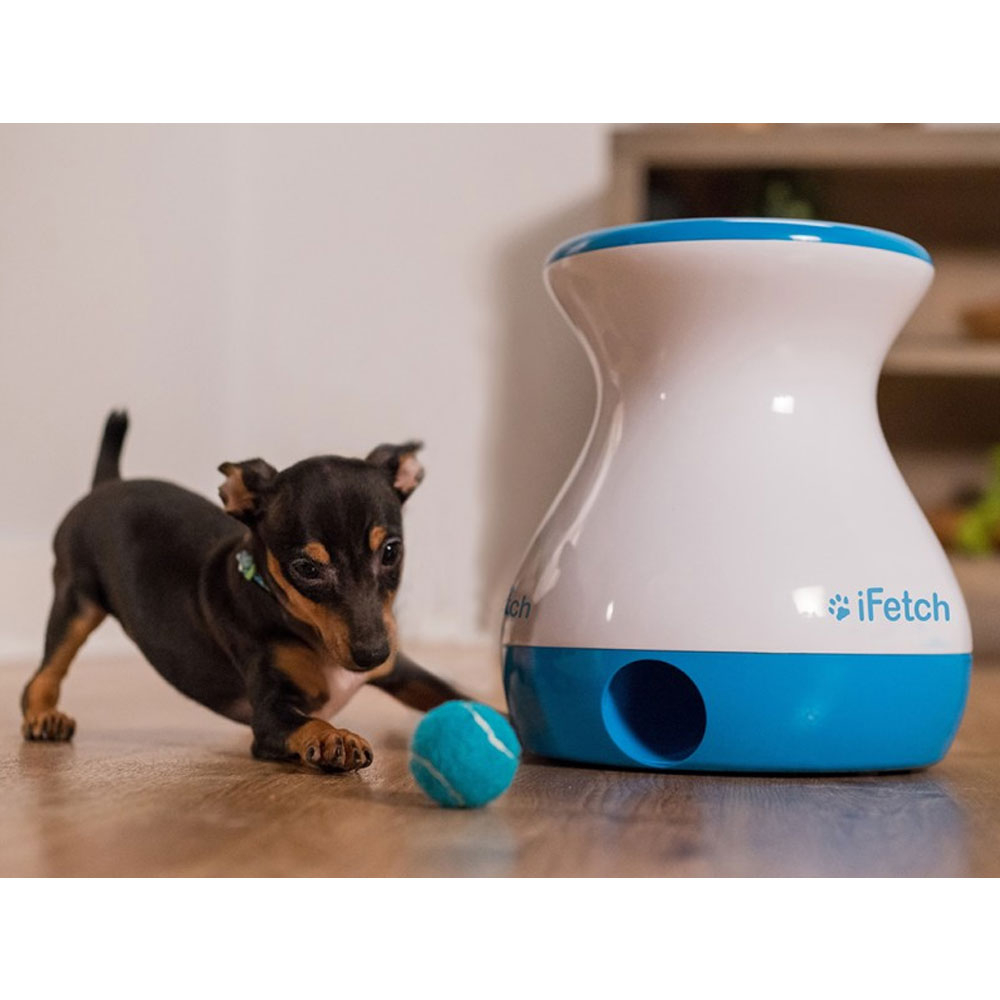 Comes with three miniature tennis ball (40mm)
Ball is inserted in the top and randomly rolls out of 1 of 3 chutes at the base
Does not require batteries 
Great for your dogs physical and mental stimulation
Great for apartments and small spaces
Can be used indoors and outdoors
Great for small and medium dogs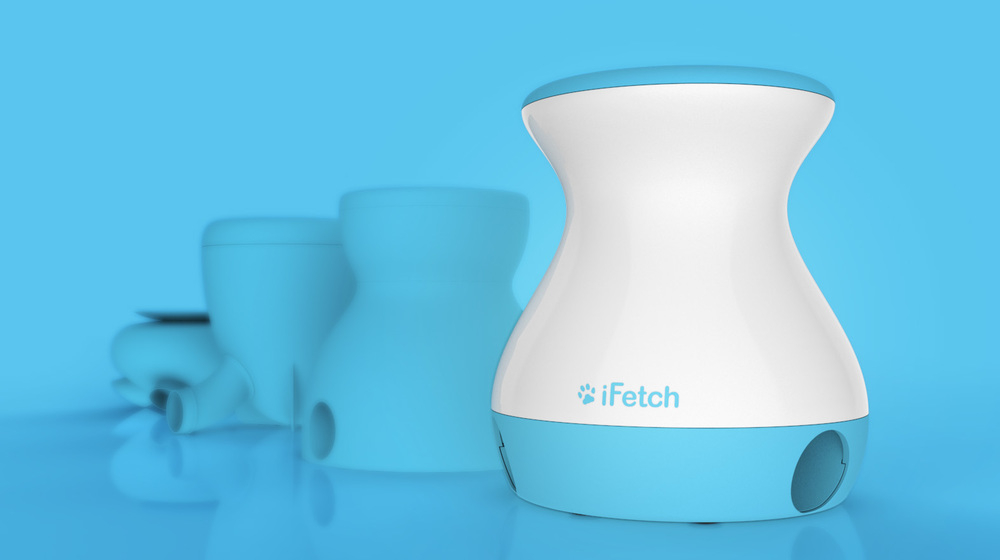 The ball launcher provides an excellent interactive game for your dog, keeping it sharp mind and health physical shape! Your pet deserves it!