30 day
Money Back Guarantee
Reedog Senza Basic retractable dog leash S 15kg / 5m tape / red
What could be better for walking with your furry friend than a super convenient retractable leash? Reedog Senza S for small dogs is a unique leash made of high-quality material. Thanks to the special shape, the leash is comfortable hold in your hand. The multi-position tape will guarantee free movement in the range of the incredible 360°. With a single button, you can secure three-phase brake system. Product from a Czech brand! For dogs weighing up to 15 kg.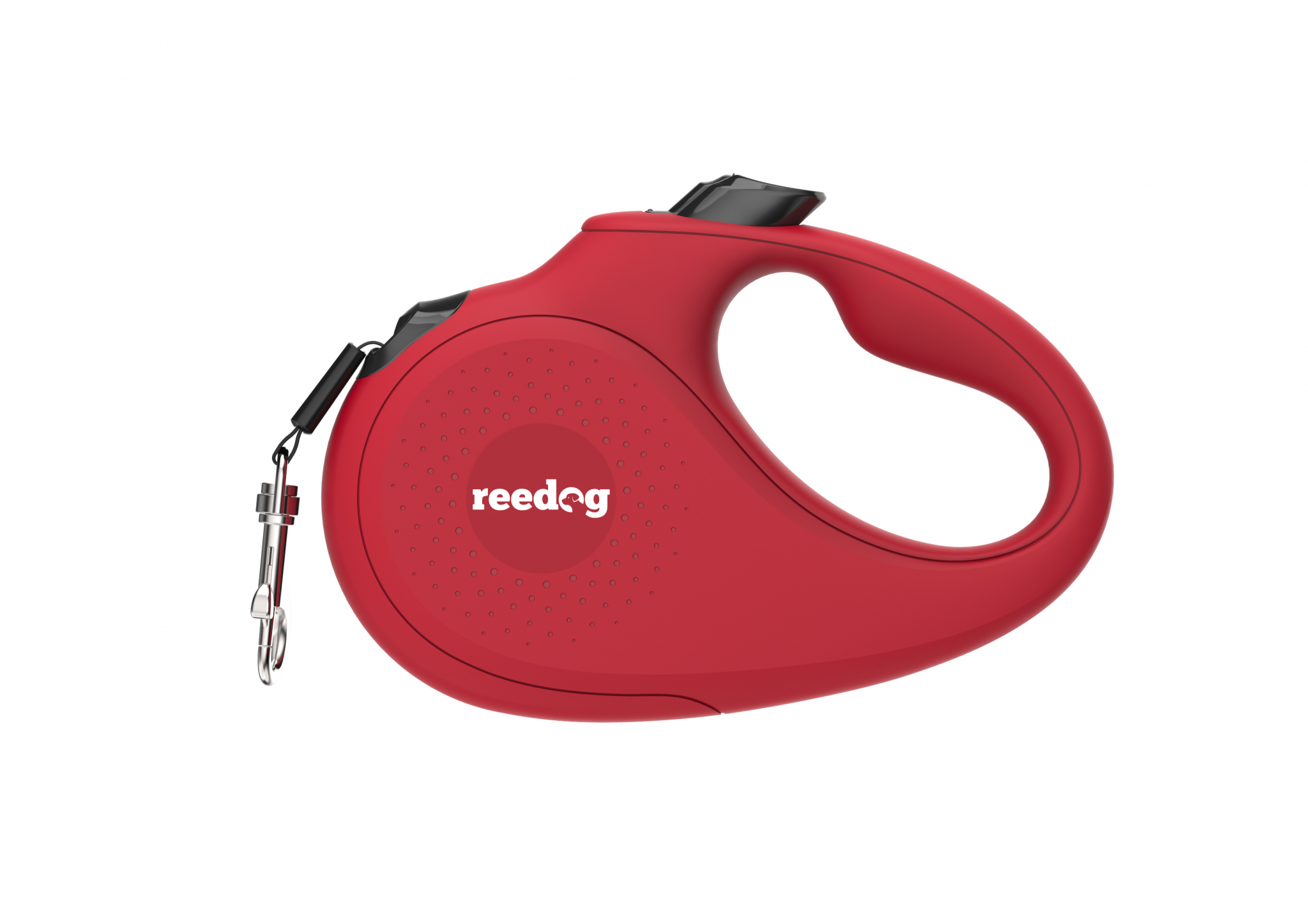 Features of the Reedog Senza 
Convenient one-button operation
Protective tape that against entanglement
Three-phase braking system
Construction for smooth tape winding
Super strong tape
Stylish look
4 sizes
Different colors 
Breeds: Border Collie, Shar-Pei, Australian Shepherd, English Bulldog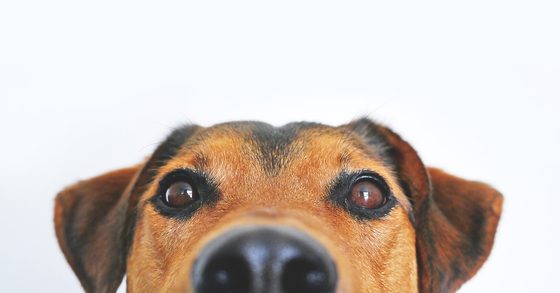 The retractable leash Reedog- reliable assistant at every step!
No matter where you go with your dog, the Reedog Senza leash guarantees you convenient and easy handling anywhere, and thus reliable control. Who has a dog knows that a quick reaction often decides the outcome of a crisis situation.
Single press: convenient quick brake 
If you are suddenly meet up with another dog, cyclist or passing car, the Reedog Senza leash allows you to quickly react. Thanks to the convenient position of the brake button. With a single tap, you can quickly pull, stop, or release the leash. The ability  of a quick reaction is exactly what you need in unexpected situations when walking your dog!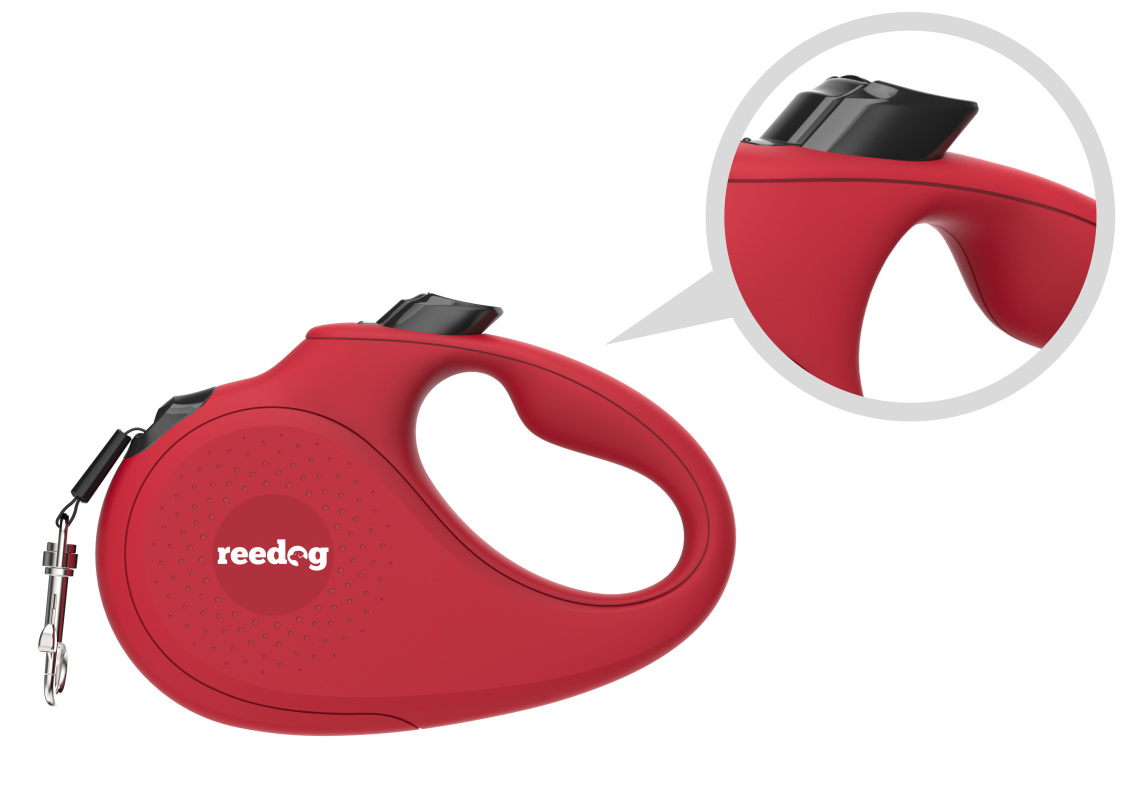 This leash will be your love forever...
Thanks to the built-in functions, the dog can walk in any direction, in a range of 360°, and even in the sharp movement you will not lose the control of the tape. Walk without worries and enjoy a unique feeling of freedom. Not only you will enjoy the walk, but also your furry friend.
The tape is not only more convenient option for walking, but also is made of high-strength material. The winding mechanism was specially designed to avoid pinching.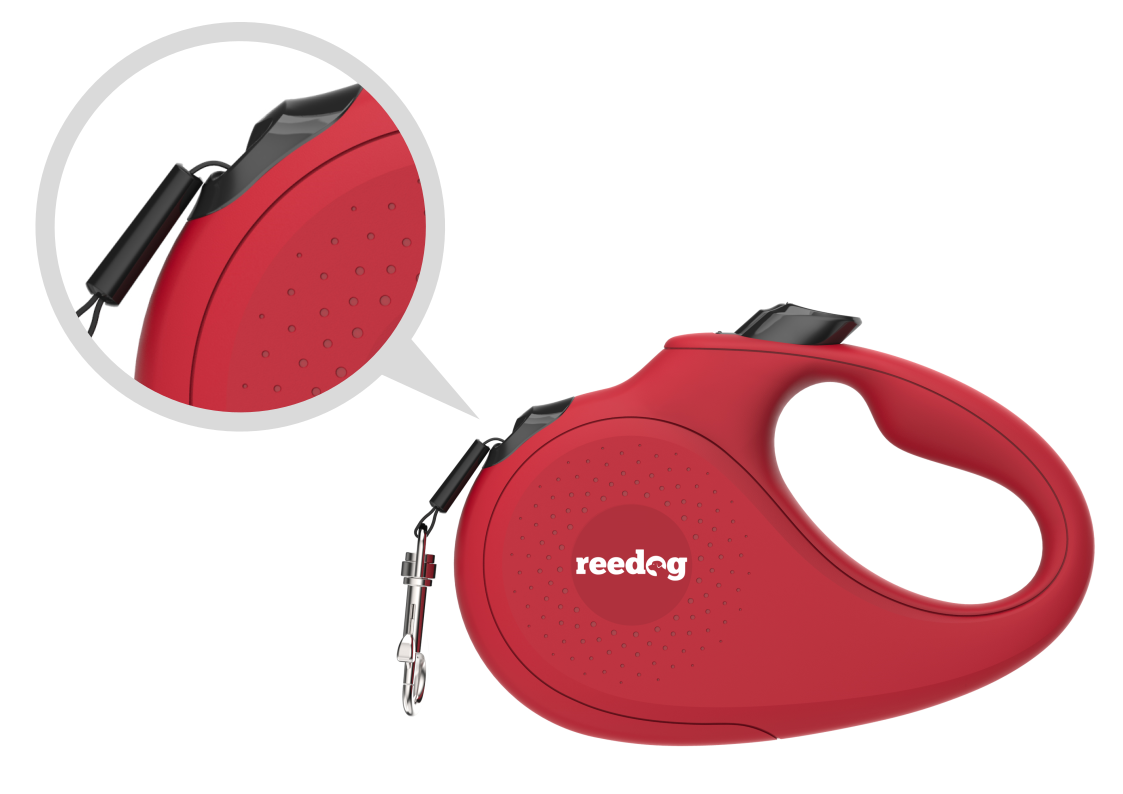 The undoubted advantage of the leash is the design, which will give you not only style, but also comfort!
A design that you will immediately fall in love with!
When quality and design meet in one product, you will definitely fall in love with the result! The Reedog Senza leash is original and practical design product. You can choose a leash of different sizes and colors.