30 day
Money Back Guarantee
Garmin InBounds Bundle 5in1
The modern collar with possibility to control all functions by using your smartphone. The device propose you to use training and anti-barking functions. The waterproof collar corrects the dog's behavior by using sound, vibration and impulse in 10 levels. The electrodes will provide greater comfort for the dog. By purchasing the extra receiver, you can use Garmin Delta InBounds Bundle for training 2 dogs at the same time by using one transmitter. Two types of electrodes are included.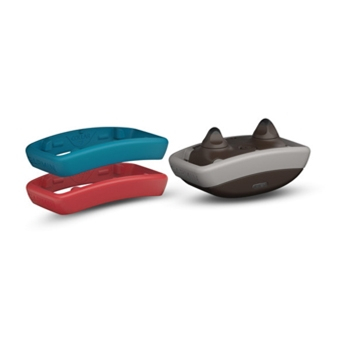 Thanks to latest technology, the process of education is completely different...
An effective training system will help you with upbringing of your dog. The collar has range up to 100 meters (depending on the bluetooth signal) and functions of vibration, sound, pulse, which you can set at 10 degrees. 
The most developed application Garmin Canine for iOS and Android smartphones systems. 
Anti-barking mode has a high detection level. In addition, the app stores saves data about when and how many times your dog barked during your absence.
Keep Away wireless sensors will keep your dog away from places where don't want to access. No more overturned trash baskets, eating food from the table, or lying on the bed.
At the same time, the Garmin InBounds Bundle is an activity monitor that syncs your dog's activity data from the collar to your phone. Thus, you have information about your dog's behavior, including its activity, rest, and barking.
Just the collar and the phone! It's everything what you need for training!
Thanks to the Garmin Canine app, you will always have convenient control of your training collar in your hands. You don't need any more devices or drivers in your hand anymore! You control the correction by simply pressing a button on your mobile phone. The signal transmission will provide a correction on the collar depending on your choice - vibration, sound or pulse. You can set each of the functions separately, or you can only use vibration, sound, or pulse. The power of the pulses and vibrations is regulated in 10 levels, and thanks to this the collar suitable for small and large dogs.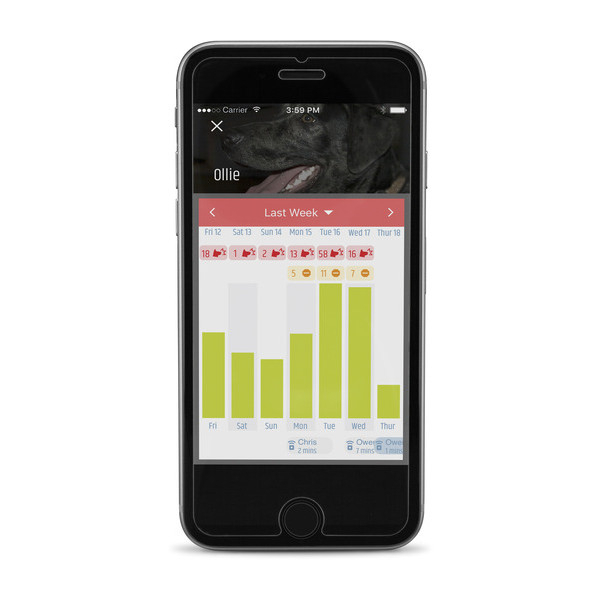 Track your dog's activity using the app
Be sure that your dog stays active. Enough activity  is very important, especially when it comes to maintaining the dog's overall good health. With the Garmin Canine app, it's easy to find out if your dog is active, for how long, and at what level. Using this data, you will get an overview about pets health, and you can help them to achieve a happier and healthier life. After each arrival home, the collar data is automatically synchronize with your phone and displayed in the app.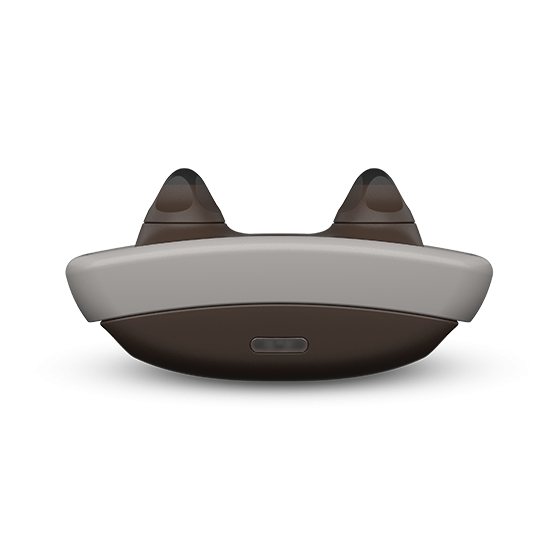 Keep Away: Block the dog's path to places where it should not go
The Garmin comes with the latest Keep Away technology, which uses a sensor to create a protective zone where the dog can't be. This sensor is a kind of "safety  screen". Does your dog like to dig a flower bed or turn over buckets of garbage? You just need to buy a special stamp, which you will place in a certain place, where a 10 cm - 7 m wide zone will be created, inaccessible to the dog. In the app, you simply set the type of correction (sound, vibration, pulse) that the dog receives when approaching a restricted area. No more overturned buckets, eaten food from the table or hairs on the couch. 
The Garmin Delta InBounds Bundle 5 in 1 is a wireless fence, training collar with anti-barking function, activity monitor, and home dog repeller.
Benefits
Handicaps

Waterproof device with possibility to submersed up to 10 m
Short + long electrodes included
Clips in 3 color options
For correction, use: sound, vibration, pulse in 10 degrees
Battery life up to 2 weeks without recharging