30 day
Money Back Guarantee
Petrainer PET916
Warning: Our company is the only authorized distributor of Petrainer in the Czech and Slovak Republics. We strongly advise you against buying a suspiciously cheap Petrainer brand products from other sellers! In most cases these copies or products which are not intended for CZ and SK market - ie. are illegal. Only with us and our network of dealers we guarantee 100% authenticity, 2 year warranty and CZ / SK instructions.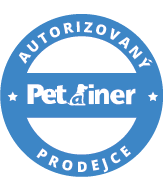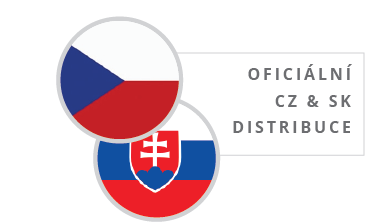 Product description
Petrainer PET916 is a new line of big, fully waterproof and rechargeable collars, for both amateur and professional training dogs. This training collar has a range of up to 300 meters, has a backlit display and audio functions, pulse and vibration. The collar is suitable for small, medium and large dogs With the purchase of another collar can also be used for training two dogs at a time. The main advantages of the electronic collar PET916 include the ability to set power pulse and vibration. With this collar, it is possible to adjust the strength of pulse and vibration levels from 0 to 100 because the collar is suitable for all dogs weighing from 5 kg up to 90 kg. Moreover, thanks to a clever motion sensor saves energy collar - when the sensor detects that there is no movement, it switches to stand-by mode. Talkie at PET916 has a backlit LCD display is very small, lightweight and ergonomically designed for a good grip in the hand. Compared to its predecessors, has been charging the receiver and transmitter. Additionally suplied with a waterproof transmitter and collar (do not mind the rain and snow, and short-term immersion in water). With the purchase additional receivers can Petrainer training collar PET916 expand the training to 2 dogs at once (on the radio, you can easily switch between different dogs).

Range

Petrainer PET916 helps you train your dog without a dog leash at a maximum distance of 300 meters. For this reason, its good for amateur and also professional training.

Correction type

Petrainer PET916 has the option to use it as a correction notification sound, vibration and electrostatic impulse. The strength of the pulse can be set in 99 levels. Simply set the collar and tailored specifically for your dog. Power pulse, you can always increase or decrease buttons on the transmitter.

Battery and charging
Transmitter Petrainer PET916 is equipped with a rechargeable Lithium-Ion battery with a capacity of 550mAh and her endurance in operation is around 1-2 months. The receiver is also a rechargeable battery with a capacity of 240mAh and his stamina is around 3-7 days.
Waterproof 

Petrainer PET916 comes with a waterproof receiver (he does not mind the rain and snow). Talkie is unprotected. It is the ideal choice for basic use, but not for training dogs in the water.

Number of dogs
Petrainer PET916 can be used to control multiple dogs at a time, without loss of functionality. With the purchase of other collars can simply extend to training two dogs at a time. On the radio, then you can use the button to switch between the dogs.

Collar lenght

Petrainer PET916 has a very strong and good collar made of nylon . The dog does have problem wearing it. Collar length is adjustable from 20 to 70 cm.

Size

Transmitter has a width of 4 cm, height 8 cm, depth 2.2 cm and its weight is 63 grams. The receiver has a width of 6 cm, height 3,5 cm, depth 3 cm and its weight is 49 grams.
Benefits
Handicaps

Low price
great battery life
waterproof receiver (do not mind the rain and snow, even for a short dip)
adjustable 99-level pulse
the possibility of training up to two dogs at a time
notification sound, vibration and pulse
Rechargeable receiver and transmitter
sound locator

harder controls
range only 300 meters