Elegant training collar with Bluetooth connection turns your smart phone into a remote control with more than 100 m range. You don't need anything else! You can also use it with your tablet. Bluetooth connection is compatible for iOS from 8 and Android from 5 plus. It uses three types of correction - sound, vibration and electric impulse in 15 levels of strength. The collar's battery will last for up to 40 hours after being fully charged. The collar is waterproof.
Smart training is available to you thanks to easy control via the SmartDog app. No additional devices are needed. You train your dog with a help of a vibration or a sound or by one of the 15 levels of electric impulse. The range for the training at home is around 70 metres, in exterior it might be a little bit lmore.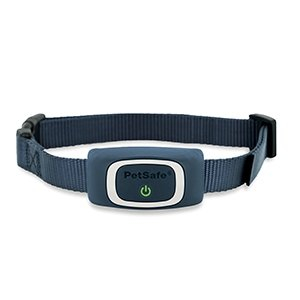 The training collar is waterproof so that you can train your dog even outside, without problems, even in the rain or snow. The collar takes 4 -5 hours to fully recharge. You can see the battery level at any time in your app.
Main functions:
Smart control over the training of your dog is not only an elegant solution. It also means that you do not have to carry any other device with you. There is no other remote control needed.
Smart app SmartDog is available here. It allows you not only to control the collar but also to share the training with family or anyone you choose.
The collar has 3 types of correction for training. Well trained dog can go anywhere without a leash, and if something attracts it and it leaves you, you warn the dog with a correction. Vibration and sound both only have one level of the intensity. The impulse can be set on 15 different levels. You can choose the fitting correction for your dog's temperament and bodily structure.
The collar is waterproof, which let's you and your dog enjoy the training in every kind of weather.
The range is up to 100 m. You can walk, run, meet your friends - all without tying your dog to a leash.
The collar receiver is rechargeable and it takes 4 - 5 hours to be fully charged. When fully charged, the device will last up to 40 hours.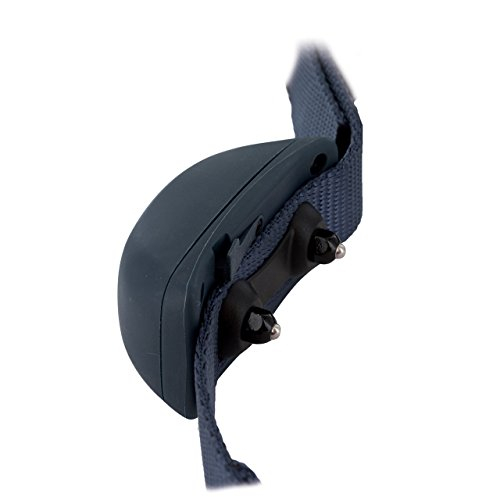 Collar range
With smart app SmartDog  you will have your dog under the control for up to 100 m distance. The range depends mainly on the terrain and the overall environment, since the device is working on bluetooth. The range is ideal for the short-distance training and removing of bad habits.

Type of correction
The training collar Petsafe SmartDog uses sound, vibration or an electrostatic impulse in 15 levels of intensity. The strength of the sound and the vibration are set and can't be adjusted. Electrostatic impulse can be set in 15 levels for optimal level adjusted to the dog's temperament and bodily structure.

Battery and charging
The device on the collar contains Li-On rechargable battery that is a part of the packaging. For fully recharging charge the battery for 4 - 5 hours. After this, the collar will work properly for 40 hours. 
Waterproofness

The collar is waterproof. It can be submerged into the water up to 1,5 deep and has no problem with rain or snow. No more restrictions.

The collar length
Firm and sturdy nylon collar is comfortable to wear. It can be adjustable to maximum length 71 centimetres, but it can be replaced with any other collar that fits your dog and fits the training receiver. 

Weight and size
Small device with dimensions 7,1 x 4,1 x 3,6 cm ensure that your dog is comfortably wearing it. The low weight, only 0,3 kg helps with wearing the collar even for small dogs, from 3,6 kg up.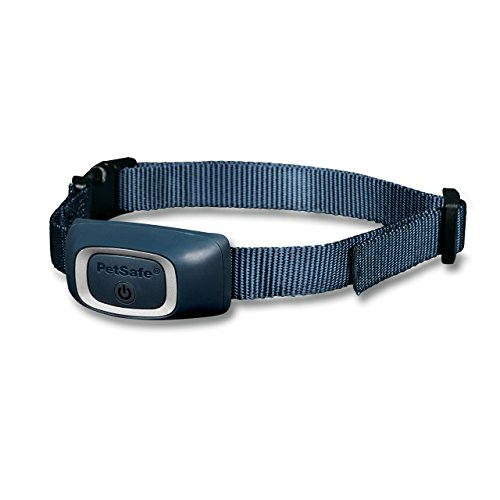 Dog Smart Training is an elegant system for dog training, that allows you to enjoy your favourite activities together with your dog. Both inside and outside, you will be able to control and train your dogs almost hands-free, thanks to the smart app.