30 day
Money Back Guarantee
Petrainer PET803
Warning: Our company is the only authorized distributor of Petrainer in the Czech and Slovak Republics. We strongly advise against buying a suspiciously cheap Petrainer brand products from other supliers! In most cases these copies or products which are not intended for CZ and SK market are - ie. Gray imports. Only with us and our network of dealers we guarantee 100% authenticity, 2 year warranty and CZ / SK instructions.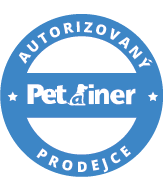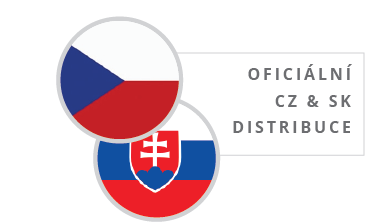 Product description
Elektronický ohradník Petrainer PET803 je vhodný pro větší a méně citlivá plemena. Nemá nastavitelnou sílu impulsu, řadí se ale mezi silnější. Přijímač je nabíjecí, s výdrží na jedno nabití 5-10 dní. Doba nabíjení je zhruba 2 hodiny. Zařízení má minimální výstražnou zónu v podobě zvuku. Neviditelný plot Petrainer PET803 má v balení základních 200 metrů drátu. Lze jej rozšířit až na délku 800 metrů. Vzdálenost, na kterou se může pes přiblížit nastavujete na digitální základně, a pohybuje se od 30cm do 4m, v závislosti na typu instalace (instalace na plotě bude mít delší dosah než v zemi) a délce použitého drátu (čím více drátu, tím menší zóna). Přijímač disponuje gyroskopickým senzorem, který rozpozná, zda je pes právě v pohybu. Díky tomu dokáže šetřit energii, když pes např. spí, nebo je v klidu. Přijímač lze "natvrdo" vypnout, pokud jej nepoužíváte, šetříte tím životnost akumulátoru, která je 3-5 let a lze jej vyměnit. Přijímač PET803 je vodotěsný a je možné je používat i v případě, kdy má pes přístup k vodě, kde se může koupat. 

Zone setting

Petrainer PET803 has sound functions and pulse. The sound is emitted for several seconds before starting the pulse. The correction zone is adjustable from 30 cm to 4 m depending on the type of installation and the length of the wire.

Correction type

Petrainer PET803 has  not an adjustable pulse power. It is more suitable for medium and large breeds to weight 50 kg.

Wire

Basic package Petrainer PET803 contains 200 m of insulated wire cross section 0.2 mm, which is fully sufficient for most installations. If the wire in the package is not enough, it can easily be connected up to a distance of 800 meters.

Battery and charging
Receiver at Petrainer PET803 is fitted with a rechargeable and replaceable Li-Ion battery (240mAh capacity), which is charged within 2 hours. It has LED indication on the state of charge / discharge and one charge lasts in operation up to 7 days. Receiving collar can always be recharged using a USB charger. The base is powered from the network. You can buy a backup power supply with battery for operation during a power outage or unavailable network resources.

Waterproof



Petrainer PET803 has a fully submergible receiver and its use is recommended in the rain and very humid environment. The dog with the receiver can jump into the pool and swim indefinitely. The base is waterproof, it is recommended to place it in a dry environment. It can also be placed outside, but so that it did not rain.
Number of dogs 

Petrainer PET803 can be used for an unlimited number of dogs. With the purchase of other collars you can simply expand.

Collar lenght

Petrainer PET803 has a very nice quality dog collar made of plastic. Collar length is adjustable from 20 to 65 cm.

Size

The base has a width of 15 cm, height of 9.6 cm and depth 3.6 cm. The receiver has a width of 6.9 cm, height 4.0 cm and depth of 3.0 cm and its weight is 61 grams.
Benefits
Handicaps

fully waterproof and submersible receiver
acquisition over 2 hours battery life up to 7 days
very resistant receiver
rechargeable receiver
it can be "hard" to turn off

doesnt have pulse strenght settings
necessity of charging