The Patpet 400 training collar is made for even the most sensitive and stubborn dogs. With the purchase of an additional receiver, you can expand its functionality for the same time training of two dogs. The Patpet 400 is designed for those dog owners who want to train their dog without using electrostatic correction. With this collar, you can train your dog up to 80 meters away and use the functions - short/long sound or short/long spray.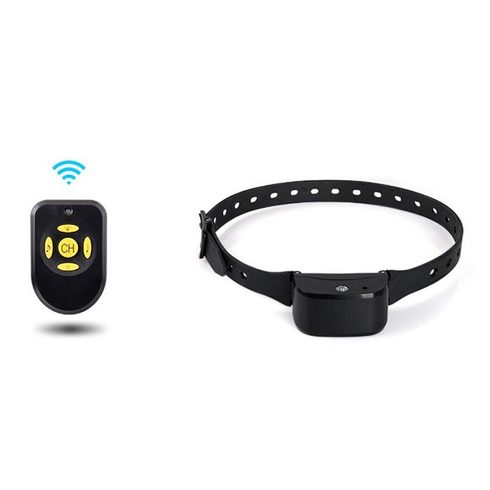 Collar range
The Patpet 400 helps you train your dog without a leash up to 80 meters away. The collar is suitable for less demanding training at home or in the garden, where there is no rough terrain.

Type of correction 

The Patpet 400 has no electrostatic pulse, as correction it use an audible warning and a long/short spray. Each function has a separate button, that allows you to quickly react.

Baterie a nabíjení
Vysílač je napájen 12 V baterií 27A. Přijímač má vestavěnou lithiovou baterii, kterou lze dobít více než 1000krát pomocí USB kabelu, který je součástí balení. 

Water resistance
The Patpet 400 has a waterproof receiver and transmitter with an IPX3 rating. The device is not afraid of a little rain or mud, but should not be submerged in water. Therefore, it is an ideal choice for everyday use.

Number of dogs
With the purchase of an additional receiver you can use the device for the training of two dogs at the same time.

Display 
The Patpet 400 has no display. 

Collar Length
Patpet 400 has a very durable and high quality collar. The collar is easy to wear and stays well around your pet's neck. The length of the collar is adjustable from 20 to 70 cm.

Weight and size
The transmitter is 4.5 cm wide, 6.5 cm high, 2 cm deep, and weighs 23 grams including the battery. The receiver is 3.5 cm wide, 7 cm high, 3 cm deep, and weighs 133 grams with the empty cartridge.