30 day
Money Back Guarantee
Reedog MX-1200 Sport
Reedog MX-1200 Sport is a professional training collar with many features and a range of up to 1200 meters. This is an exclusive and highly sophisticated training system for dogs of all breeds, which offers features: sound and impulse in 10 levels. The collar can be extended for training of three dogs at a time, it is fully waterproof and rechargeable.It has modern technologies such as: AutoMemory (remembering setting levels when switching between dogs) DryDog (waterproof and submersible receiver to 2 meters), QuickCharge (rapid transmitters and receivers within 2 hours) and Nick & Continual (momentary and continuous static correction - called. long and short pulse).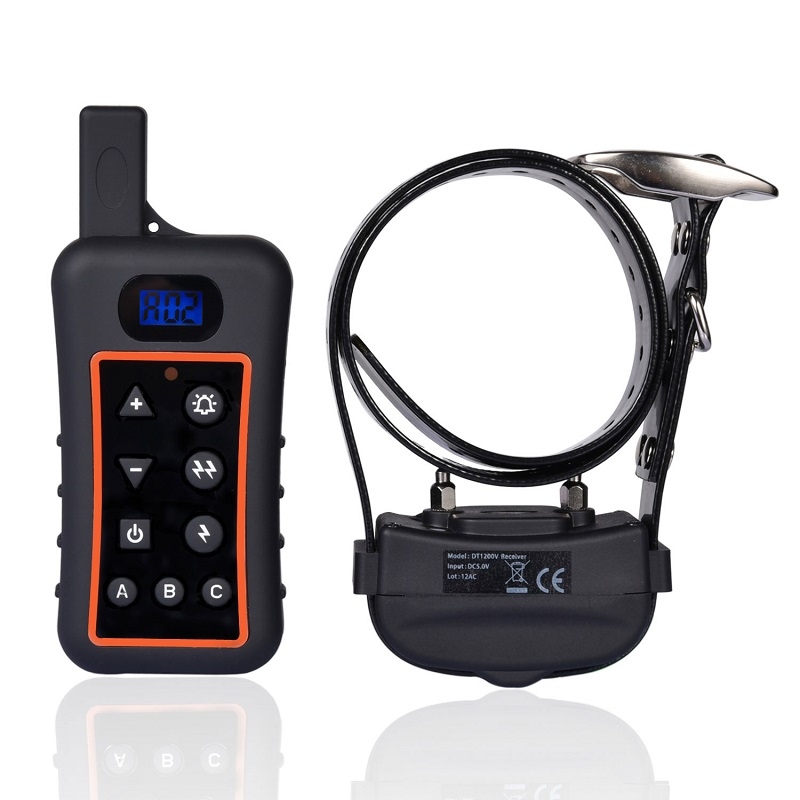 The main functions of the collar
Range up to 1200 meters in an open environment
Control up to 3 dogs using a walkie-talkie
10 levels of continuous and momentary impulses
10 vibration levels
For each function key separately - secured a simple and quick operation
Two buttons "+" and "-" to set the power pulses and vibration.
3 buttons for selecting a dog for every dog one button
Backlit LCD readout pulse strength, function, and the dog.
Dual Charger - dual battery charger for charging receivers and transmitters at once.
AutoMemory - collar remembers the feature set if you switch to another dog, you will have saved the settings for the dog
DryDog Technolgie - Waterproof collar and transmitter, the dog may be veiled and dive to a depth of 2 meters.
QuickCharge - rapid collars and transmitters. Both devices are charged over 2 hours.
Nick & Continual - short and long pulse
The product from the Czech brand!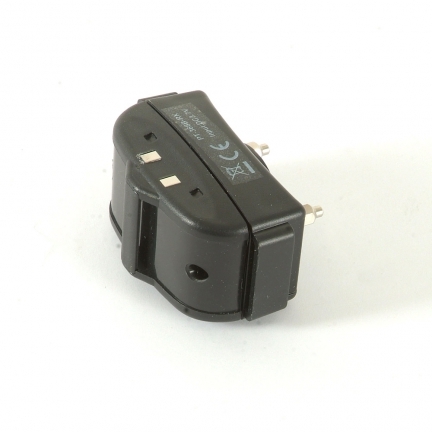 Correction type

Training collar Reedog MX-1200 Sport has a function and impulse noise. The force pulses is adjustable in 10 levels and has continious and the instant impulse. Sound notification has one level.

Range
Reedog MX-1200 Sport will help you train your dog without dog leash up to 1200 meters. This range is sufficient for both basic and professional training most dogs. Reedog MX-1200 Sport is ideal for use in the city and in the forest, where there are worse conditions and may reduce range.

Battery and charging
Vysílačka u Reedog MX-1200 Sport je osazena dobíjecím a vyměnitelným Lithium-Ion akumulátorem o kapacitě 545mAh a přijímač 650mAh. Vysílačka i přijímač disponují technologií QuickCharge, díky které se nabijeí během 2 hodin.

Number of dogs



Reedog MX-1200 Sport can be used to control multiple dogs at a time, without loss of functionality. With the purchase of another collar can simply expand training three dogs at a time. On the radio, then you can use the buttons at the bottom to switch between individual dogs. Thanks TECHNOLOGY AutoMemory, you will have saved the settings for the dog.
Display

Reedog MX-1200 Sport offers high quality backlit LCD display, allowing you to train the dog both day and night. The display shows indicators - power pulses, vibration force and the ID of the dog.

Waterproof



Reedog MX-1200 Sport has technologist DryDog that provides maximum protection against water intrusion. The collar is fully waterproof and submersible up to 2 meters. Talkie is rubberised and waterproof, does not bother her normal rain, snow or mud, but should not be immersed in water.

Collar lenght

Reedog MX-1200 Sport has a very strong and good collar made of plastic. The dog does not wear his problem a good hold on the neck. Collar length is adjustable from 20 to 75 cm. It is suitable for the smallest and largest dog breeds.

Size

Transmitter has a height of 13.3 cm, width 5.5 cm, depth 2.9 cm and its weight is 89 grams. The receiver has a width of 7.5 cm, height 4.1 cm and depth of 4.1 cm and its weight is 80 grams.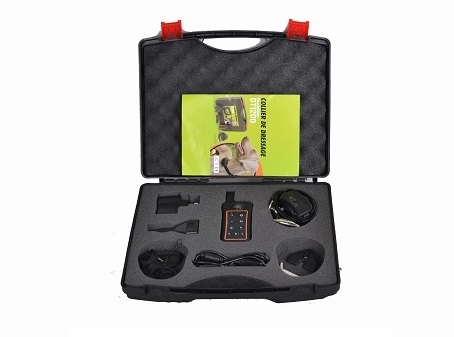 Benefits
Handicaps

range up to 1200 meters
long battery (550mAh)
audio alerts and momentum
setting 10 levels Pulse
backlit LCD display radio
Continuous and momentary impulse
simple to operate (for each function key)
the possibility of training up to 3 dogs
product from Czech firm