CORONAVIRUS 
We work 100% for you and your pets even in this difficult time 
 We ship orders as usual!
Anti-barking collars bazaar
In this category, we have prepared a second-hand anti-barking collars at special prices. Here you will find new products - only expanded, 1x used or second-hand, which had been some time of use. Get a collar with discounts up to 80% off the original price and a guarantee of six months.
In stock 2 pcs

13. 07. at Yours
Iki Voice is anti-barking collar for small and the smallest dogs. It has sound warning + vibration as a correction…
49 €
In stock 1 pcs

13. 07. at Yours
Used and unpacked anti-barking collar PetSafe. There are several options, they can be selected from the list. The…
38 €
In stock 1 pcs

13. 07. at Yours
It is the best anti-barking collar on the vibrationbasis. Greatly shaped device will perfectly match to the dogs neck.…
69 €
---
In stock 1 pcs

13. 07. at Yours
Used and unpacked anti-barking collar Canicalm Small. There are several options, they can be selected from the list.…
90 €
In stock 1 pcs

13. 07. at Yours
Used and unpacked anti-barking collar PetSafe Little Dog Deluxe. There are several options, they can be selected from…
101 €
In stock 1 pcs

13. 07. at Yours
Used and unpacked product. There are several options, they can be selected from the list. The photos are illustrative…
116 €
---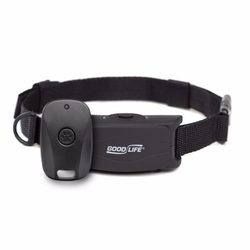 In stock 2 pcs

13. 07. at Yours
It is the best anti-barking collar on the vibrationbasis. Greatly shaped device will perfectly match to the dogs neck.…
143 €
In stock 1 pcs

13. 07. at Yours
It is the best anti-barking collar on the vibrationbasis. Greatly shaped device will perfectly match to the dogs neck.…
150 €