30 day
Money Back Guarantee
Martin System Easy Trainer ET 1000 SSC
Martin System Easy ET 1000 SSC is an electronic training collar with functions: sound and pulse in 9 levels, the device also offers 4 options of combination settings. The convenient shape of the transmitter allows you to train your dog at a distance of up to 1000 meters. The device works on batteries, activated by a magnet and can be used even during rain.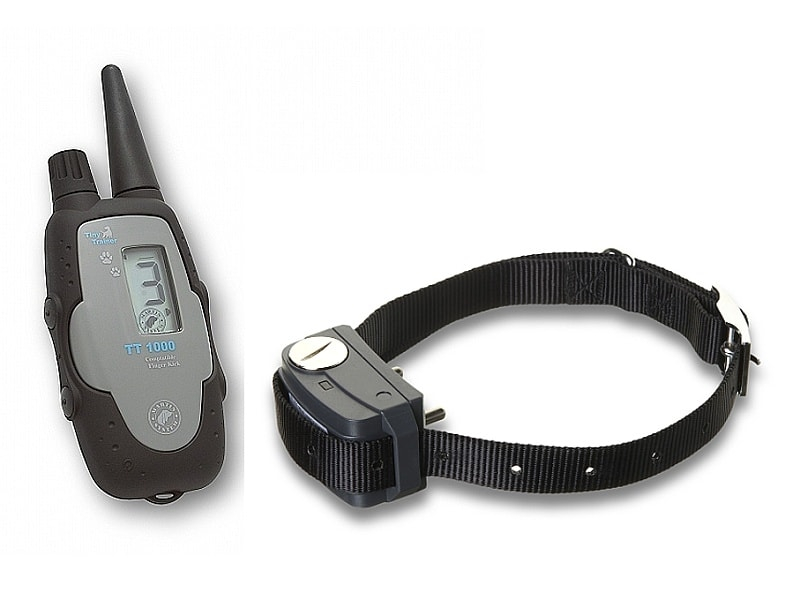 Martin System has brought to market a technology that provides a stable pulse intensity. Thanks to this patent, the pulses retain power without fluctuation,  despite the change of important factors in the surrounding environment. First of all its changes in humidity in the air, getting wet, weather changes, temperature, etc. 
On the transmitter, you can choose one of 4 training modes (sound without correction, correction with or without sound, sound notification). The device activated by a magnet. The collar cannot be extended to train two dogs.
The undisputed advantages of the Martin System Easy ET 1000 SSC training collar are ease of handling, compact transmitter, and convenient display.

Range:
Martin System Easy ET 1000 SSC helps you train your dog without using a leash at a distance up to 1000 meters, which is great for basic and professional training of hunting or working dogs.

Correction type:
The Martin System Easy ET 1000 SSC has the ability to use sound and pulse correction, which can be set in 9 levels. You can increase or decrease the pulse power at any time by using the wheel on the transmitter.

Battery and charging:

The transmitter and the receiver are equipped with a 3V CR2 battery. In standby mode, the transmitter can withstand up to 2 years.The receiver can stand up to 1 year in standby mode, and up to 1 month in case of frequent use.
Waterproof:

Martin System Easy ET 1000 SSC has a waterproof receiver. The receiver can withstand normal rain, snow or mud, as well as accidental immersion in water. The transmitter is only resistant to light rain.
Number of dogs:

Martin System Easy ET 1000 SSC can be used for training only one dog. The collar cannot be extended for two or more dogs.
Display: 

Martin System Easy ET 1000 SSC has a high-quality LCD display. The display shows us the type of correction and the strength of the pulse.

Collar lenght:

Martin System Easy ET 1000 SSC has a very strong and high-quality collar. The collar is well held on the dog's neck. The length of the collar is adjustable from 20 to 55 cm.

Weight and dimensions:

The transmitter is 10 cm wide, 5.5 cm high, and 2.7 cm deep. Weight - 90 g. The receiver is 3.2 cm wide, height 5.5 cm, depth 3.8 cm and its weight is 75 grams.
| Benefits | Handicaps |
| --- | --- |
| | |